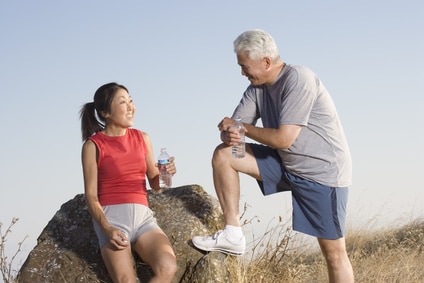 Olympic athletes put a ton of work into their respective events. They have to know the ins and outs of entire routines, entire luge and bobsled tracks, plan for multiple heat events – but when they run into problems in the process, they know they have knuckle down and focus on the specifics.
It could be a single turn in the luge run or executing a particularly acrobatic maneuver – when a single difficulty rises above the rest, the only way to conquer it is to devote adequate time and energy to that singular issue.
While this is a bit of an oversimplification for marriage and relationships, the analogy still applies. You have a whole universe of ins and outs to navigate over the course of your relationship – there's money, kids, housing, communication, sex life, time spent together, health, in-laws, and dozens of other areas that might lead to problems.
But when one problem rears its head higher than the others, you owe it to yourself and your marriage to look it directly in the face, and commit to tackling it with intense focus.
If money woes are at the top of the list, make budget planning a daily priority.
If you can't seem to find the time to spent together away from distractions, make it your primary goal to rearrange schedules, to find ways to make more time in the day, to let go of extraneous time commitments – all in a focused effort to jump the biggest hurdle between you and a happy marriage.
Once you've identified an outlying problem, you can make it your mission to overcome it!
When Olympians find flaws in their technique, they work diligently to identify the root of the problem, practice ways of changing their bad habits, and then apply those changes to the larger scope of their sport. You can do the same with your marriage!
When one problem is sticking out like a sore thumb, don't let it get lumped in with other issues you might have, and definitely don't let it go ignored. Instead, approach it with focus and resolve – and improve your whole marriage in the process.
For more advice on how to strengthen your marriage, check out the StrongMarriageNow System today!
[i4w_m_VSL_promo]
Dr. Dana Fillmore and Amy Barnhart, co-Founders, StrongMarriageNow.com