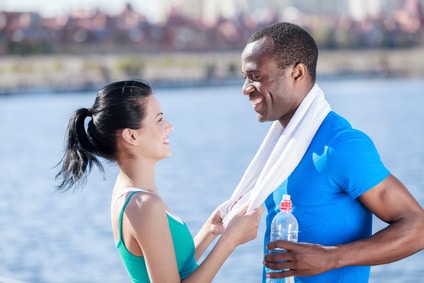 With the Winter Olympics fast approaching, we will all soon have an opportunity to witness some of the greatest athletes in the world compete on the largest possible stage. They have worked their entire lives for this moment, but they haven't always been at the top of their game – and this is a lesson we can take straight to our marriages!
The formula for Olympic success is as simple as this:
Failure + Perseverance = Success
Each and every one of the athletes you will see at the Sochi Games has failed at one time or another, and the biggest difference between them and the athletes who didn't make it is perseverance.
They understand that faltering is sometimes part of the process, that you sometimes have to do things horribly wrong before you can learn to do them right!
Now, imagine applying that can-do attitude and commitment to your marriage. Olympic athletes aren't afraid to dust themselves off after a disaster and get back to work. They employ coaches and experts to help hone their techniques, and go to great lengths to make sure they are in the best possible shape (both physically and mentally) to achieve their goals.
Marriages can use this very same formula of persistence and perseverance to overcome their obstacles. One failure doesn't mean the whole thing is for naught, and sometimes it takes an expert opinion to show you what you might be doing wrong.
If you're going through hard times, or have experienced a major "failure" in your marriage, that's not a reason to call it quits! Olympians show us that success can be a long hard road, but it's ultimately worth it when they're holding the gold – it's even more worthwhile when we're talking about the happiness of your marriage!
Stay strong and stay dedicated. If you want to bring your marriage back to the happy place you know it should be, dig in and work for it – even if you fail a few times in the process.
For more advice on how to strengthen your marriage, check out the StrongMarriageNow System today!
[i4w_m_VSL_promo2]
Dr. Dana Fillmore and Amy Barnhart, co-Founders, StrongMarriageNow.com