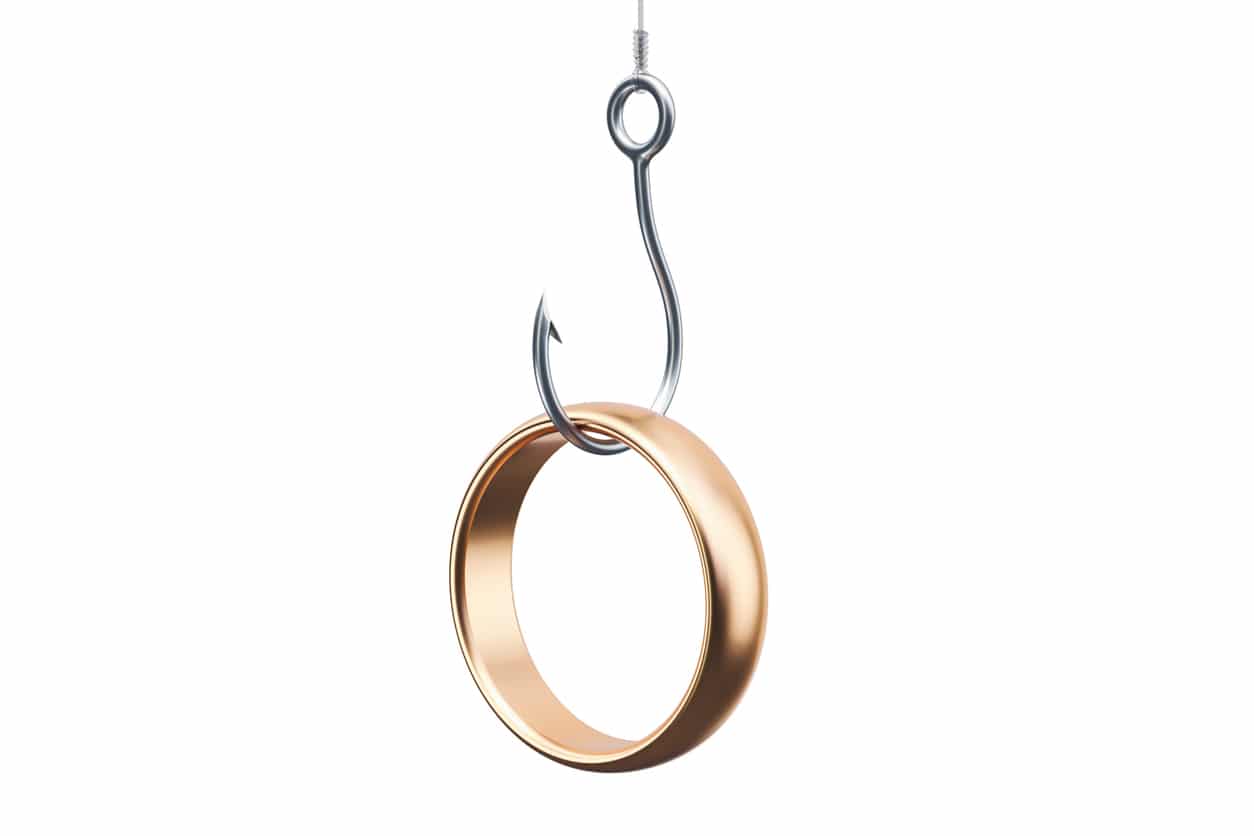 Feeling trapped is never a good thing – it's a feeling that induces panic and a sense of helplessness, and impacts nearly every component of the ability to find happiness in life.
No one needs permission to leave an unhappy relationship, and we are firm believers that nearly all marital problems can be solved with the right combination of focus and hard work. When people feel trapped in their marriages, but aren't making efforts to change them, it's almost always a result of underlying (and sometimes subconscious) fear.
That may be fear of a life outside of the marriage, fear of loneliness, fear of independence, fear of social consequences, fear of financial burdens, and particularly fear of facing problems in the marriage.
Before we go any further, it should be noted that physical abuse and violence are NEVER an acceptable component of a marriage, and feeling trapped in a cycle of abuse is one of the most difficult to break out of. In this cases, call the authorities, reach out to local support groups, and get out of the abusive relationship by any means necessary. Fear is still a very real piece of the puzzle here, but the longer these issues go unaddressed, the more severe they often become. This is often the one marital problem that cannot be overcome – if you're in a violent relationship, get out immediately.
Now, for other troubled relationships, that feeling of being trapped is a psychological wall most people have built for themselves. At the core of the fear is almost always some lack of autonomy. This means that the person who feels trapped is simply not prepared to exercise their independence – even within the marriage.
Autonomy means confidence in decision-making, not needing to define yourself in relation to your partner, having your own opinions, and most importantly, being in a marriage because you choose to be, not because you feel like you have to be!
So, if fear of being alone, fear of confrontation, and lack of autonomy are the problems here, what can you do to overcome them?
As with many other things, it starts with small steps. First, accept the fact that most relationships will go through tumultuous periods, and that a stretch of "bad times" doesn't mean you're on a sinking ship. Addressing the problems head on can bring even disastrous marriages back from the edge of divorce, and build them into happier relationships than they've ever been.
By admitting your fears to yourself, you can begin to move past them. What's so scary about facing your troubles? Every challenge is an opportunity to learn and grow, and harnessing the courage to address the problems in your marriage will only lead toward solutions. Making progress, however slowly, is better than being stuck in a cycle of unhappiness.
Facing fears and developing personal autonomy will help to make you a stronger individual, as well as a stronger couple. If you're confident in your own ability to make sound decisions, to direct your future as you see fit, to stand up for what you believe in, and to speak up about dissatisfactions in your life, you have nothing to fear! Starting down the path of solving problems only takes a single step, and if you know your own autonomy, you know that you will be able to rely on yourself no matter how things unfold.
If you feel trapped, don't resign yourself and let fear define your relationship. You are stronger than you think, and it only takes springing into action to discover it! If you are unhappy with your marriage, it's up to you to change it.
It can be a long road to finding autonomy and overcoming fear, but every little bit of growth helps, and strong, autonomous individuals who choose to shape their marriages to their wants and needs will be happier and healthier in the long run.
What are you afraid of?
[i4w_m_VSL_promo]
For more advice on how to strengthen your marriage, check out the StrongMarriageNow System today!