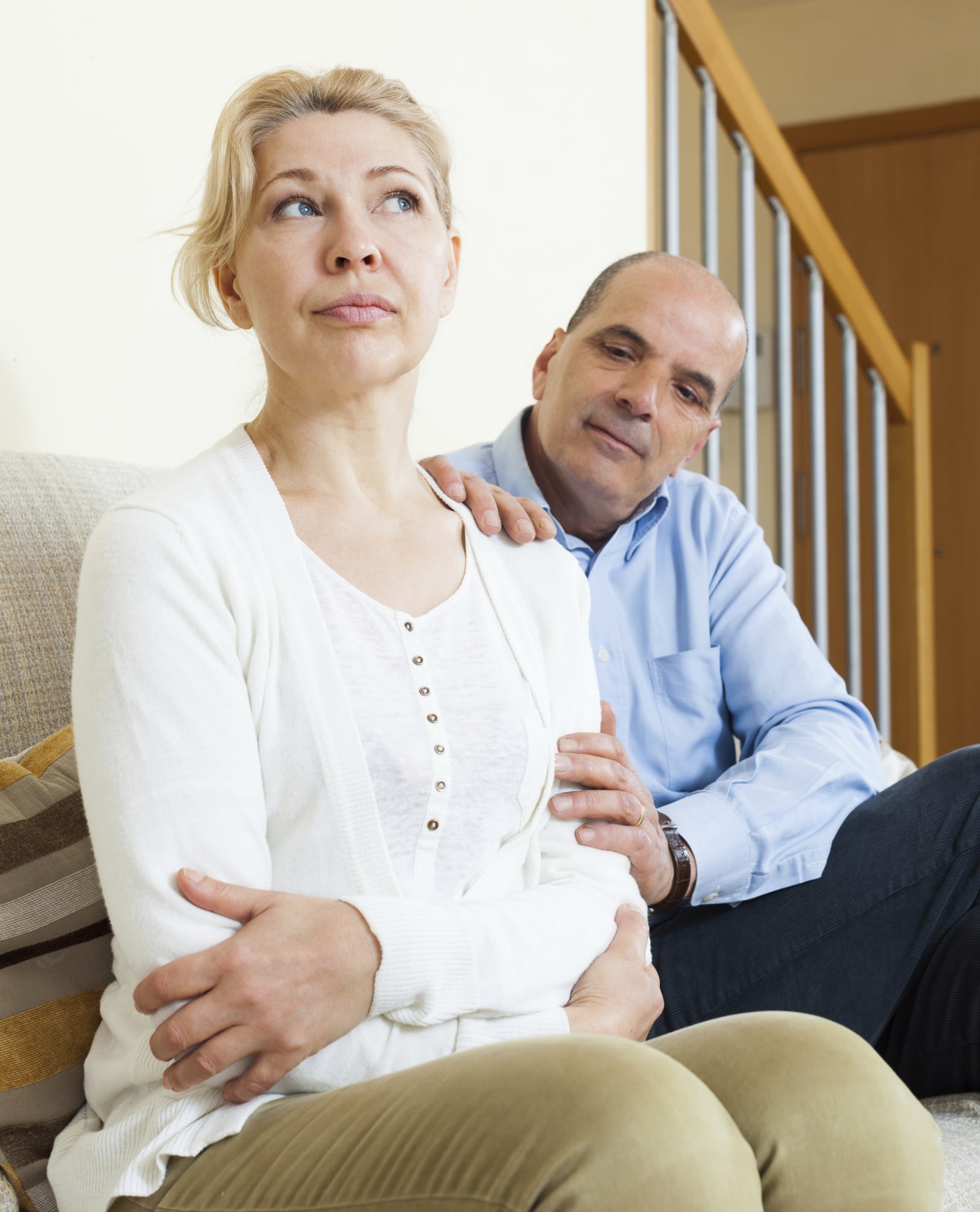 The dynamic of any marriage will change and evolve over time, but one of the most difficult conversations we can have is when our spouse tells us that they no longer feel in love.
It feels devastating and hopeless, and in that tense moment, it seems like everything is lost and the marriage is over.
This, however, is a MYTH.
To think that "falling out of love" is permanent, or even abnormal, is just plain wrong! In fact, it happens to marriages all the time, and in many cases, several times over the course of a marriage. It doesn't mean that the marriage is over or that there is nothing to be done. If anything, it means that maybe you've grown complacent and it's time to reinvest in your relationship.
If you're feeling disconnected, and your spouse tells you that they no longer feel in love, try to react calmly – explore the reasons behind their feelings. What's missing? What has changed?
If you can take a step back from the marriage and look at how things were when you felt deeply in love, and how things are now, you'll likely be able to see some stark differences – and that's exactly where you need to start.
Has something changed in the bedroom? Have you let your appearance go? Are you committing too much time to work or hobbies or friends? Are other stresses impacting you happiness and causing you to be short with your spouse?
As our habits and interactions change, we can let some of the most important parts of maintaining a strong marriage fall by the wayside. If you're suddenly faced with feeling "out of love," don't panic! Instead, stop everything and take a good hard look in the mirror (your spouse should do the same), and ask yourself if you've been doing everything you can to make your marriage strong and happy.
Just like when you're first getting to know someone, you have to spend quality time together to build that feeling of trust and love – and when you don't, those feelings can start to slip. By recommitting yourself to the marriage, even if it feels like the love has slipped away, you'll likely find that it only takes "getting to know each other" again to fall back in love with the person you're already married to.
Above anything else, remember that this is more normal than you might think, and that by reinvesting your efforts into the wellbeing of your marriage, you can get back on the right track.
For more advice on how to strengthen your marriage, check out the StrongMarriageNow System today!
[i4w_m_VSL_promo3]
Dr. Dana Fillmore and Amy Barnhart, co-Founders, StrongMarriageNow.com