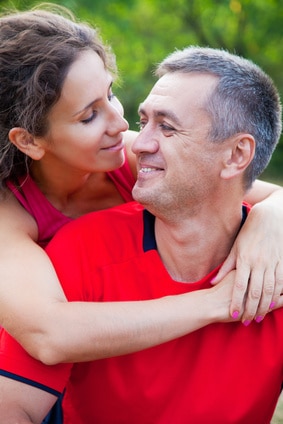 Trust is hard to earn, but it's even harder to earn back once it's been betrayed. When an affair or other major violation of trust happens in a marriage, one of the most difficult things to navigate is how to rebuild that lost confidence.
However difficult it may be, though, it's not impossible!
First, let's be totally honest here – you can't absolutely guarantee anyone's behavior, and while this might sound bleak, it really just changes the way we have to look at the idea of rebuilding trust.
Statements like "always" and "never" are absolutes, and we all know that life doesn't really work that way, so instead of looking for absolutes from a partner who as betrayed your trust, it's most important to look at how they are working to rebuild that connection to you.
Was their apology totally genuine? Have they acknowledged their mistakes, confessed to wrongdoing, and truly listened to how it made you feel? Has their behavior changed for the better? Does it seem like they are actively engaged in both rebuilding the relationship and avoiding the triggers that may tempt them again?
All of these factors come into play when working to rebuild trust, and it certainly won't happen overnight. The rebuilding process is one of slow and steady progress, with days and weeks (or more) of trustworthy behavior on everyone's part.
A promise isn't going to earn your trust, especially if that trust has been broken. Much like the beginning of a relationship, where trust is built gradually over time, the same thing has to happen if that trust has been broken. Once an issue (like an affair or other breach of trust) has been addressed, it's important to move forward with a clean slate.
It will be tough to forgive, but holding past transgressions over your partner's head will make it more difficult for them to work on reconnecting to you. While it may be the responsibility of the person at fault to "prove their trustworthiness," rebuilding broken trust takes openness and honesty from both members of a marriage. They have to be willing to work to gain your trust back, and you have to be willing to give it.
These are some of the hardest problems to deal with in any relationship, but with the right attitude and a genuine desire to move beyond past problems and build a strong, sustainable marriage, you and your spouse can rebuild a connection based on love, respect, and mutual trust for one another.
For more advice on how to strengthen your marriage, check out the StrongMarriageNow System today!
[i4w_m_VSL_promo1]
Dr. Dana Fillmore and Amy Barnhart, co-Founders, StrongMarriageNow.com