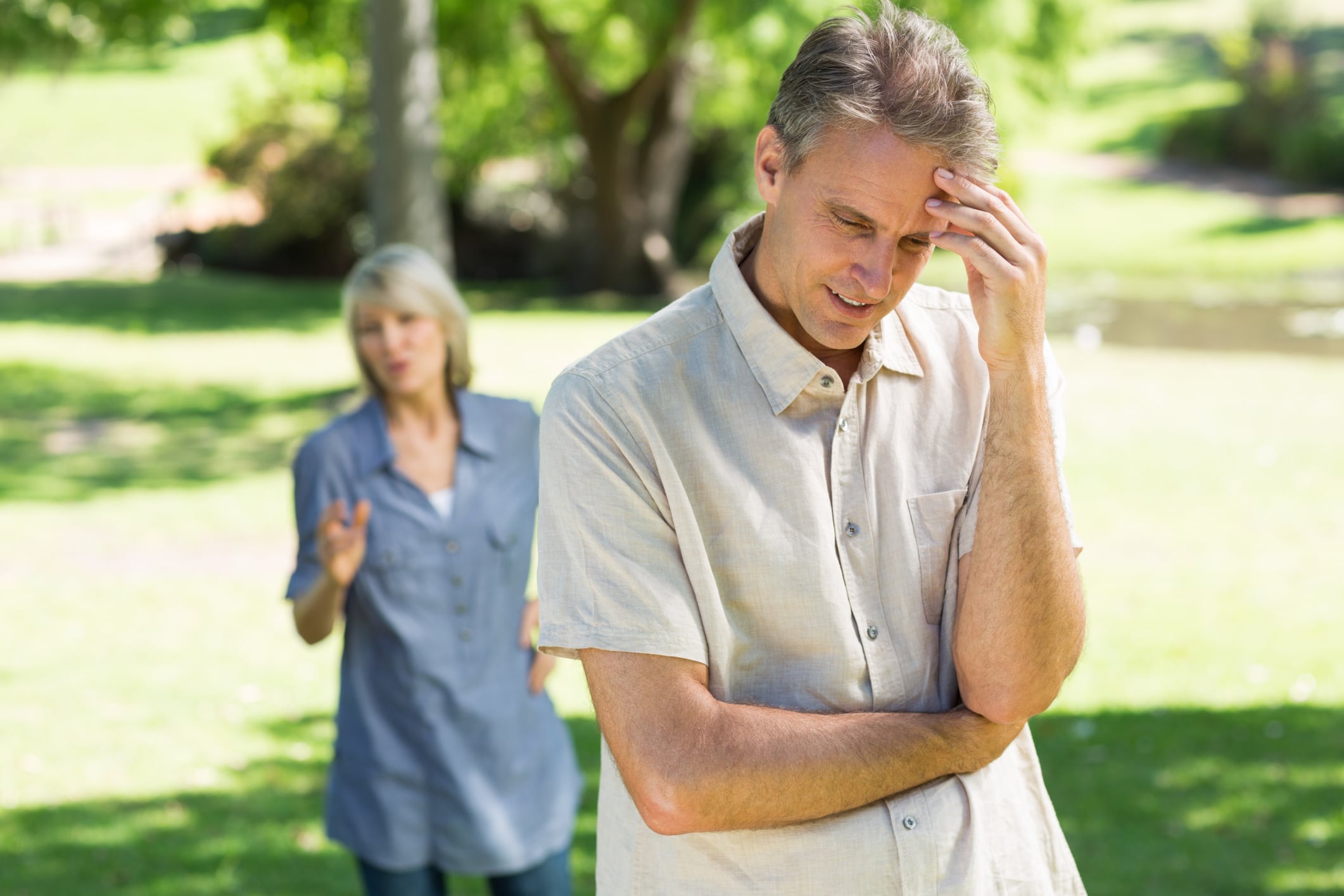 In the wake of an affair, it's only natural to search for reasons. To help cope with the pain and difficulty that accompanies infidelity, people will look to any target in their line of sight to blame for the affair – and one of the most common reactions is to blame the spouse who didn't cheat!
While it may be hard to accept, there actually is some truth to it. But wait – it's only a small part of the picture that couples need to examine to truly overcome an affair.
Simply placing blame on either party is insufficient.
A person who has made the decision to have an affair obviously needs to accept responsibility for their actions. It is essential that they recognize that only they are in control of their behavior, and that placing blame on others (or even talking about reasons beyond their own decisions) doesn't absolve them of their own hurtful actions. An affair is ultimately the "guilty" party's decision.
When looking to identify reasons for the affair, though, placing blame is not an effective way to move forward, and likely won't address the problems that led to the infidelity in the first place.
Both members of the marriage need to understand the role they played in setting the scene for an affair to happen. While it's not the non-cheating spouse's "fault," it's almost certain that they were involved in the problems that lead their partner to stray. Whether it's a matter of unmet emotional needs, lack of communication, arguments, or even just allowing small problems to go unaddressed for long periods of time – all of these issues require two participants.
Placing "blame" is not the point here. Overcoming problems and getting your marriage back on track is.
To do this, both people need to accept that they've played a role in the situation, and instead of looking for faults in others, explore what they can do to improve the marriage and prevent an affair from happening again the future.
While it may seem impossible to accept some responsibility for being cheated on, for having your heart broken, it is a necessary step in overcoming the affair. In fact, this kind of acceptance can be empowering. It means that you have a stake in the marriage, including how the other person feels and behaves, and that your efforts to make the relationship as strong as possible have a real impact on both of your lives.
Couples can look for ways to place blame, but they won't truly understand the whole picture until they can also look at themselves, the marriage, and all of the other little factors that may have contributed to the breakdown of the relationship. Since the people who cheat usually do so because of unmet emotional needs (even if they aren't consciously aware of this fact), it's no wonder that they place some blame on their spouses, and coming to terms with this collective role in the affair is exactly where the healing process begins.
If you can both recognize what you've done to hurt one another, look plainly at what has caused the divide in your marriage, and individually commit to improving the relationship based on the lessons you've learned, you'll be in excellent standing to rebound from and affair – and likely build a stronger marriage than you had before your troubles came to a head.
Instead of looking at blame, just look at reasoning. You can accept responsibility and admit fault (both of you) without shame, and use that knowledge to avoid those same problems in the future.
For more advice on how to strengthen your marriage, check out the StrongMarriageNow System today!
[i4w_m_VSL_promo]
Dr. Dana Fillmore and Amy Barnhart, co-Founders, StrongMarriageNow.com