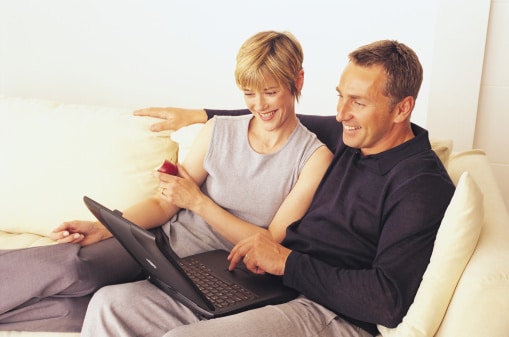 We know that networks like Facebook, Twitter, and the rest of the wide universe of "social media" can pose certain threats to marriages, especially those going through difficult times.
As we've discussed before, it's all too easy to get caught up in the digital world and adopt an unrealistic view of other people's lives. Or worse, it opens the potential to reconnect with old flames or find temptation through online relationships.
What if you could actually use social media to make your marriage stronger?
Well, like any other tool, social media can be whatever you want to use it for – so if your intention is to use it to strengthen your marriage, you can do just that! The world of social media is full of unique niches, and there's plenty of "networking" to be done around the topic of stronger, healthier relationships.
It may take a little exploring, but you can find Facebook groups and pages, Twitter accounts to follow, Pinterest boards – you name it – that are all focused on relationships, marriages, couples, and making them all the best they can be!
Using social media in this way can help you connect with other like-minded people, as well as tap into expert advice, hear success stories of how other overcame their challenges, or even get ideas for dates and other activities to help you stay connected with your spouse.
Once you've become a part of those communities, you also have a support structure to reach out to in times of need. When people come together for a common goal (even online), they're often willing to help each other out when the situation arises.
Becoming a part of an online community focused on healthy, long lasting relationships might help you avoid problems in your own marriage – and if you can't avoid them, the other people in the group who have gotten to know you may be able to offer personalized advice for your unique situation, and even point you toward more expert resource if need be.
People can share their experiences for others to learn from, discuss ideas and success stories, and keep each other motivated to work on their marriages day in and day out.
Social media can be a trap or a solution, a temptation or a motivator – it's all in how you use it!
For more advice on how to strengthen your marriage, check out the StrongMarriageNow System today!
[i4w_m_VSL_promo]
Dr. Dana Fillmore and Amy Barnhart, co-Founders, StrongMarriageNow.com