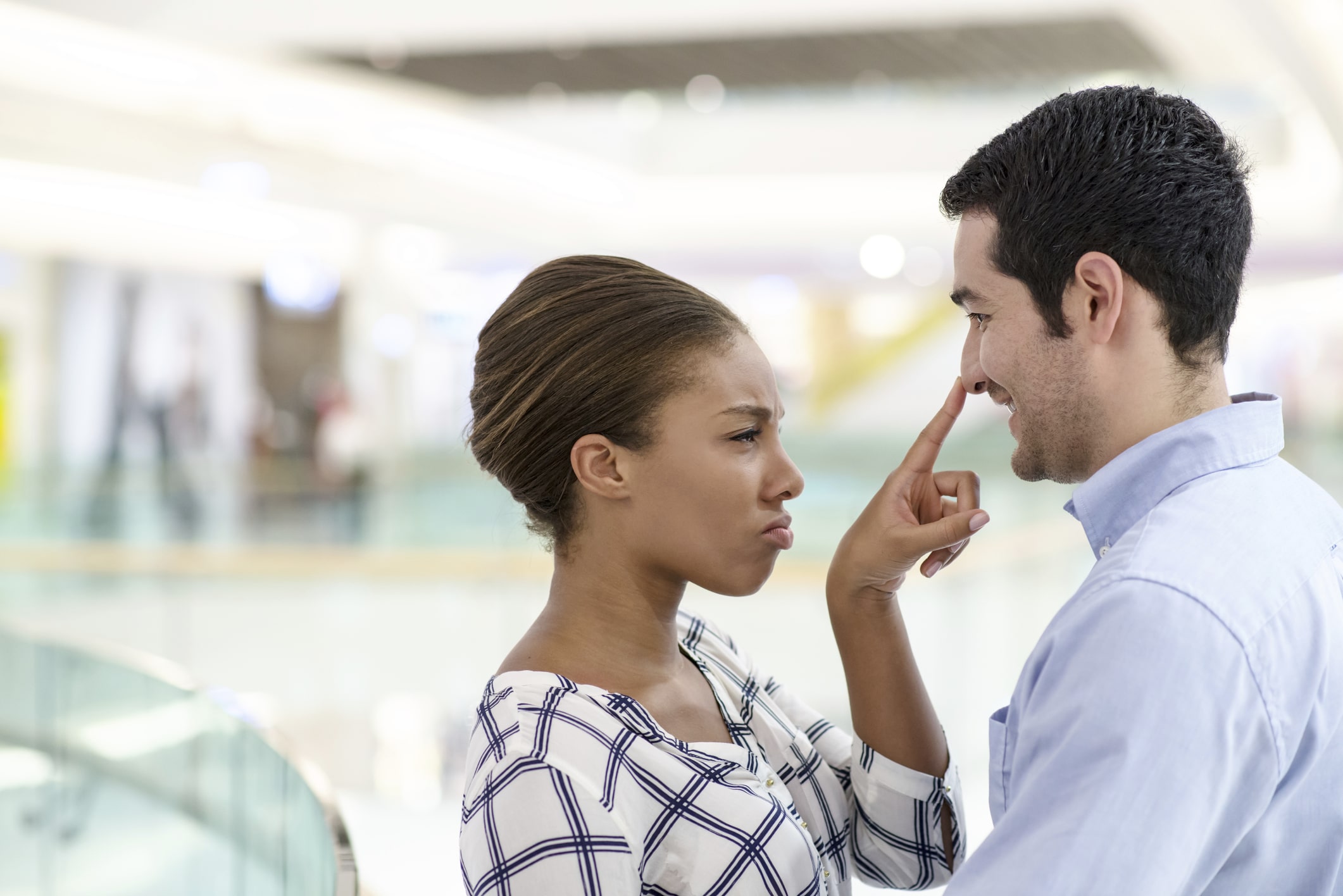 Of all the things you could choose to make your New Year's resolution for 2015, there's one HUGE change that could make all the difference in your marriage, your job – in every aspect of your life.
It's pretty easy.
Just lighten up!
That may sound painfully over simplified, but it's true – having a more relaxed outlook, letting little stressors roll off your back, looking at positives on a daily basis, and embracing the silliness and humor life has to offer can make every single day just a little bit easier.
If you aren't taking things so seriously, it frees up so much emotional energy. Instead of burdening yourself with frustrations you can't control, letting yourself get worked up about small and medium-sized problems, you can almost laugh at them! Instead of letting little annoyances ruin your day, you just roll your eyes and handle them with a smile.
Then, when things aren't frustrating or irritating, you have the energy to soak up the things you love – to enjoy the moment, to act silly just to make your spouse laugh, to play with your kids without so much as a hint of self-consciousness – and to just walk through each day without feeling weighed down by all this seriousness.
Now, there are parts of life that certainly require you to be serious. There's business to attend to, problems that need solving, etc. There's a time and place for it. To let it overtake your life, however – to only see the problems and the crises, to only see things as "business" to be taken care of – is to miss out on some of the purest joy life has to offer.
Even in your marriage, where bills, the house, keeping your spouse happy, taking care of kids, and the like can seem overwhelming and very "business," just relaxing and taking things one step at a time will open your heart to connecting with your spouse in a new way. What might seem like time wasted on a busy day – rolling around in bed laughing, a long hug in the kitchen, small talk or an extra little while snuggling before you get out of bed in the morning – these little things all strengthen your relationship, but they can only happen if you let loose.
You can forget the schedule for fifteen minutes. The dishes can wait. That little hiccup in your plans or burnt meal or meeting that ran long is NOT the end of the world. When you let go of the pressure you feel from the world around you, you're free to shape your mood in any way you choose!
This New Year, try to make a point to loosen up, to be more playful, to let yourself laugh, be silly, and enjoy the moments as they come.
You'll be amazed at what it does for your marriage – and your entire outlook on life.
For more advice on how to strengthen your marriage, check out the StrongMarriageNow System today!
[i4w_m_VSL_promo3]
Dr. Dana Fillmore and Amy Barnhart, co-Founders, StrongMarriageNow.com