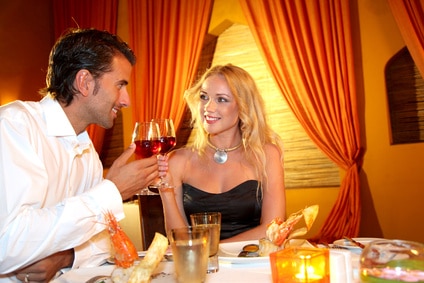 Valentine's Day is just around the corner, and this time of year always conjures up images of classic, storybook romance. Everywhere we look, we see images of cupid, hearts, and all sorts of lovey-dovey reminders of the spirit of the season.
But what if you aren't feeling particularly close this Valentine's Day? What if your marriage isn't in the right place for this kind of romance?


Well, in the spirit of old school romance, this is a perfect chance to look the elements of traditional courtship as a way to bring a spark back into your love life!
This means holding hands, talking at length without distraction or interruption, and generally taking things slowly to focus on building a connection between you and your spouse.
It may seem a little strange at first, but if your bond isn't as strong as it once was, this is a way to effectively start back at the beginning, to get to know each other all over again!
Even when it comes to the physical stuff, taking it slow and easy can help get the two of you back on the same page, and rekindle some of those "puppy love" feelings from the earliest part of your relationship. Part of this means slowing down to appreciate the whole range of physical affection too, and not just assuming that every act of physical intimacy will lead straight to sex.
From hand holding to passionate kisses, and all of the other physical things you can do between no contact and sex, navigating that territory like you were new lovers can add some excitement and anticipation to your existing love life, and help you to appreciate the entire process and scope of physical intimacy.
In old school courtship, couples took it slow, and made a point to be on their best behavior, to show each other compassion and kindness, and to truly build a bond through time spent together – with no one else around.
Spending the time leading up to Valentine's Day with a focus on classic romance (and truly romancing one another) will help you to feel connected and involved on this lover's holiday, instead of put off by the images of love all around you, so take it slow, and let the feelings of love and connection wash over you!
For more advice on how to strengthen your marriage, check out the StrongMarriageNow System today!
[i4w_m_VSL_promo1]
Dr. Dana Fillmore and Amy Barnhart, co-Founders, StrongMarriageNow.com