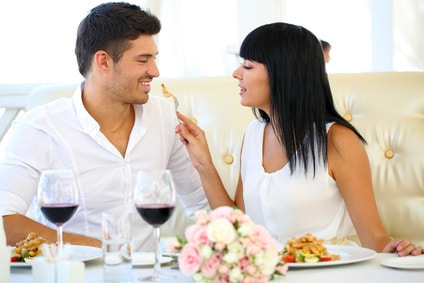 In an effort to reduce their 40% divorce rate, Norway's new minister for children, equality, and social inclusion has formed a plan inspired by the American comedy movie Date Night.
The plan is really as straightforward as it sounds. After seeing the film, the minister Solveig Horne couldn't help but recognize a great idea. Even though the dates in the movie go terribly wrong, she knew that the concept was worth exploring.
Now she's making an effort to encourage married couples to go on regular dates to help keep their romance alive. This accomplishes two important things – time spent together as a couple, and having a little bit of adventure in the process!
Setting aside time for a regular "date night" is a great way to ensure that you aren't letting other pieces of your busy life get between you and your spouse. It means that outside of jobs, kids, housework, friends, hobbies, and all of that other stuff that can eat up your time, you are still making a special effort to spend time with the one you love.
Spending quality time together strengthens bonds and helps us maintain communication with our spouses, but date night isn't just about being together – it's also about doing something new together. New experiences cause the brain to release "feel good" chemicals, and sharing these experiences with your spouse helps you both associate those good feelings with each other.
A 2012 study from the National Marriage Project found that couples who continued to go on regular dates were 3.5 times more likely to report a "very happy" marriage. Additionally, the women who went on regular dates with their husbands reported higher levels of sexual satisfaction.
Sharing new experiences together (and simply sharing your time together) are absolutely essential in maintaining a fun, loving, healthy marriage. Studies and personal experiences alike confirm this, and regardless of where Norway's minister got the idea to encourage date nights, it's a great idea!
Hopefully you can take this as even more encouragement to plan some dates with your spouse – or if you already share a date night together, this is inspiration to keep it up!
Carve out some time to share with your spouse as often as you can, and make an effort to seek out new experiences to share together. Your marriage will be stronger for it.
For more advice on how to strengthen your marriage, check out the StrongMarriageNow System today!
[i4w_m_VSL_promo]
Dr. Dana Fillmore and Amy Barnhart, co-Founders, StrongMarriageNow.com