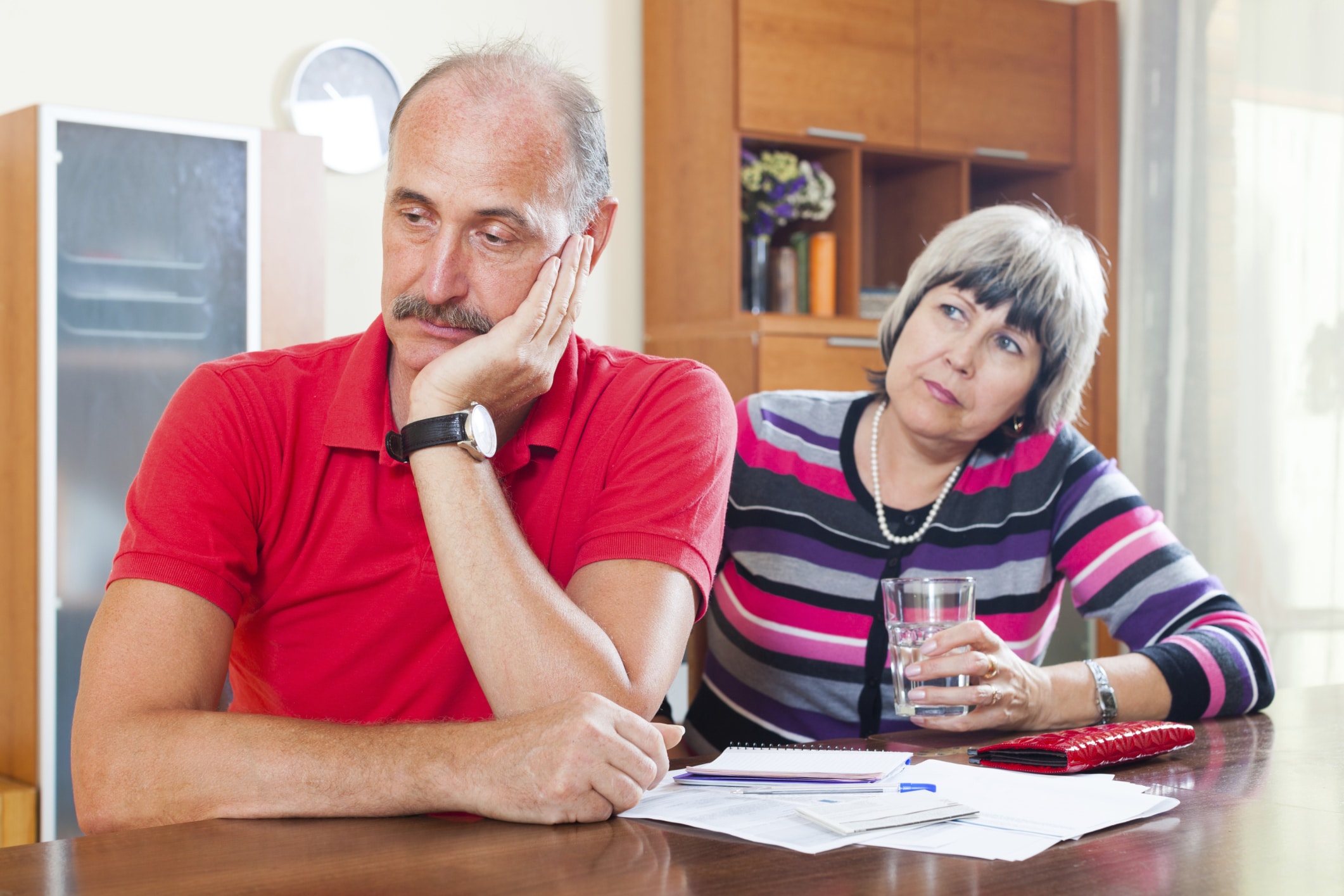 As awful as it feels, falling out and back in love again over the course of marriage is completely normal – and is almost to be expected at one point or another. People tend to change over time, and as we go through different phases of our lives, sometimes the distance we feel from our partner is larger than others. We know that it's normal, but it doesn't make it any easier to deal with while it's happening.
Today, let's look at one of the reasons this happens – and how you can work together with your spouse to get past it.
Growing up and changing never stops. Over the course of our lives, our interests, our priorities, our sense of humor – all of these things can change, some of them very gradually. The same is true for our spouses – they are also spending their lives in a gradual state of change. But here's the problem: as we change and grow (and so do our spouses), we might spend some of those phases on a VERY different page than the person we married.
For example – when you got married, maybe you both shared a passion for travel, and were willing to sacrifice some comforts to be able to afford the trips you wanted to take. Perhaps a few years go by, and while one of you still has the travel bug, the other has gotten a different job, started making more money, and is now thinking much more about permanence – buying a house and having children…
While both wanting a family and wanting to pursue adventures are both perfectly acceptable goals for a married couple, they aren't exactly congruent with one another – and this is just one example! This same type of unmatched change can happen for nearly any aspect of the marriage, from sexual appetites to financial priorities, favorite restaurants to personal fitness goals – it's all subject to change.
When this happens, though, and suddenly you aren't seeing eye to eye with your spouse, you're arguing more, and the things you maybe used to enjoy together now seem like a hassle for your spouse, you know that you've begun to grow apart.
So, if you notice this happening, what can you do?
First, understand that you don't necessarily have to be on the same page about every little detail. Sometimes a difference of opinion – and the resulting discussion – is a great way to find a happy middle ground, learn to compromise, and come up with solutions that neither of you would have come up with on your own.
Next, you have to make an effort to "get to know" each other all over again. These changes happen over time (and usually right under our noses), but by the time we notice, it feels like we're miles away from our spouses. This goes back to spending quality time with each other, away from kids and distractions, to keep your connection strong. Newly developed interests and priorities make great conversation pieces, so talk to your spouse about what has changed and why.
Changes in opinion and personality don't mean that your spouse is an entirely different person, just that they are growing into the current version of themselves – someone who you can still love and share a connection with, just with new layers and new wisdom to share with you.
If you feel like you and your spouse have grown apart, or that the person you married has somehow changed, it means that the two of you have allowed your relationship fall behind a little – that you're not keeping "up to date" with one another. If this has already happened, you can make up for some lost time by committing to spending as much quality time together as you can. You can rekindle your connection by relearning the details of each other's personalities.
And as a precaution, protection, or whatever you want to call it, spend time together to prevent this from happening in the first place! If you're staying "up to date" with your spouse, talking about your opinions, priorities, and needs in a regular, ongoing sort of way, any changes that happen won't appear so sudden.
If you're maintaining open and honest communication, and making a point to spend fun quality time together, you'll be growing together – instead of apart.
[i4w_m_VSL_promo]
For more advice on how to strengthen your marriage, check out the StrongMarriageNow System today!