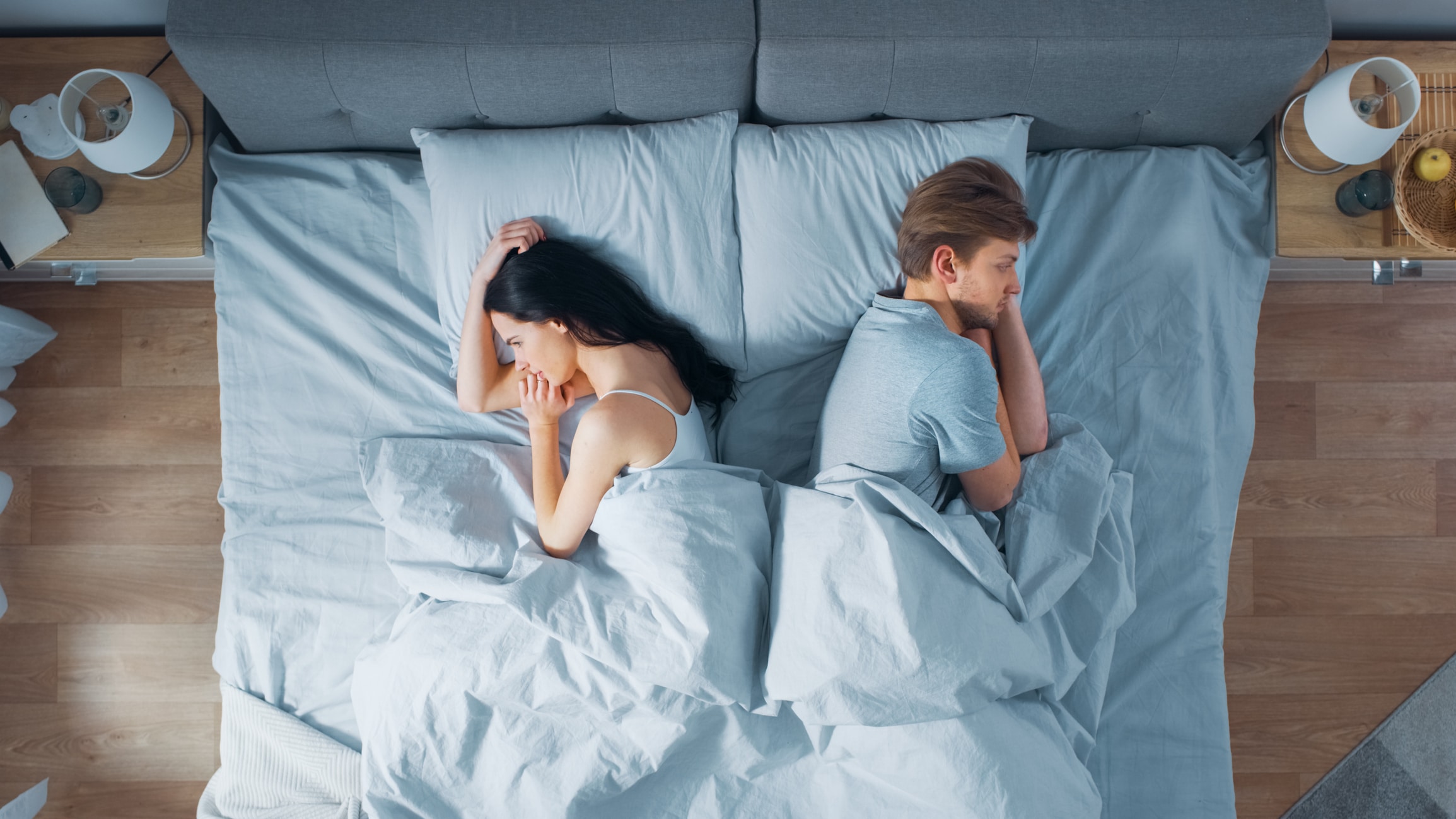 We all know that feeling – that grinding sense of discomfort when someone gets on our nerves. They don't even have to do or say anything – just being present can make us feel tense or edgy. This can happen easily when someone leaves us with a terrible first impression, but it's even more painful when it's our husband. How do we get from a place of love to, well, feeling like we don't even like them anymore?
This is a lot more common than you might think and there's actually a pretty simple reason behind it. When you spend a lot of time with someone, especially sharing a living space, you become VERY familiar with them – their bad habits and quirks included. This familiarity can be the basis of a wonderful connection between lovers, but it can also breed contempt.
Watch the videos below to get advice from Dr. Dana Fillmore, Clinical Psychologist and TV Relationship Expert on what to do when you don't like your husband anymore and you want to fix your marriage.
You May Be Resenting Your Husband But There Is A Way To Fix It
When you see your husband do something irritating over and over, you start to resent it (especially if you don't say something about it). Little things like laundry left on the floor, a nervous fidget, driving too slow or too fast, an eating habit, a phrase they say often, or anything else that takes time spent together to notice, can become an object of fixation and frustration.
These irritations can stack up and eventually your mental image of your spouse isn't a picture of someone you love with qualities you appreciate, but instead he becomes a set of annoyances that you expect at every interaction. You fixate on them, look for them constantly, allow yourself to reach a near constant level of irritation, and let those negative emotions cloud your entire image of your husband.
Again, this is QUITE common. It even happens among friends and roommates, but since spouses share an even closer bond, the level of irritation (and the damage it does to the relationship) is amplified.
The only way to overcome this problem is to talk about it.
The main reason these little things become such big issues is because we don't talk about them. Instead of addressing the problem with our husband, we allow it to build up in our minds to something bigger and bigger. But if we address the issue when it comes up, we can move forward with finding a solution.
When bringing up your concerns, make sure to let your husband know how these behaviors make you feel. Do not attack, blame or shame him by something something like "I can't believe you keep leaving your clothes on the floor. You're such a slob!" Simply say something like: "Honey, when you leave your clothes on the floor, it makes me feel unappreciated and overwhelmed. Please put your clothes in the hamper to help keep our bedroom nice for both of us."
Once you can talk about an issue, your husband can understand that what they're doing is bothering you, and you can work together to find ways to change it. They may respond with complaints of their own, but that's ok! Letting each other know about the little things that grate on your nerves – and being able to admit your faults without embarrassment – is the only way we can begin to understand each other and move closer together.
Just communicate! If you let the little things fester, they turn into much, much bigger issues.
BROWSE RELATED MARRIAGE SAVING TOPICS
[i4w_Library_Links]
[i4w_m_VSL_promo2]
For more advice on how to strengthen your marriage, check out the StrongMarriageNow System today!