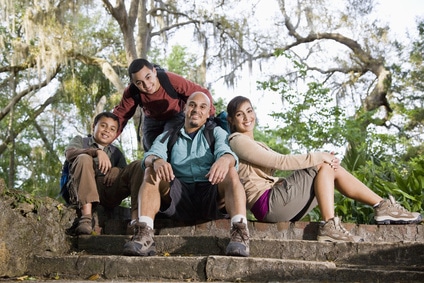 We get all types of questions from married couples across the country (and around the world!), so when we come across one that may be able to help others in need, we can't help but share it!
This question about blended families seemed like perfect opportunity to address an issue that affects many, many second marriages.
Question:
My wife and I have a great relationship. The only thing we seem to struggle with is our kids. She has two from a previous marriage, I have one from a previous marriage, and we have one together. Strangely, we do not seem to fight over our mutual child, but are constantly bickering about how she parents her two daughters. Can you help us all get along?
– Nathan
Answer:
Dear Nathan,
blended families are difficult. They require a thorough understanding of the dynamics involved, constant communication, and above all else, a lot of patience. Not knowing the specifics involved in your parenting differences, I can only speak generally about the most common blended family issue: a disagreement about who is responsible for parenting whom.
In general, the guideline I recommend is that the new spouse should wait to become an equal parenting figure until half as many years have passed as the age of the child (i.e. if you got married when her daughter was eight years old, she will not, and should not, see you as an equal parenting figure until she's twelve).
In the meantime, the new parent should act like a babysitter. For example, you would say something like, "It's time for you to go to bed because your mother wants you to be in bed at 8:30," or she might say to your child, "No honey, you can't have a soda. Your dad doesn't like you to have them after six o'clock."
This can be a difficult role for a new parent to adopt as they see many opportunities to parent their spouse's children. However, starting this process too soon will only lead to resentment on the child's part, as well as protectiveness on the part of the biological parent. This is not to say, however, that parenting issues should not be discussed. If you have an opinion about bedtimes, sodas, or more, feel free to privately discuss this with your spouse and, hopefully, get on the same page about your joint family rules.
With this information in mind, hopefully you can take a more insightful approach to any turmoil in your blended family, and understand that it isn't going to be easy for the kids to adopt a new authority figure. Blended families can be tough, but with the right approach (and a good amount of patience), everyone truly can get along!
For more advice on how to strengthen your marriage, check out the StrongMarriageNow System today!
[i4w_m_VSL_promo]
Dr. Dana Fillmore and Amy Barnhart, co-Founders, StrongMarriageNow.com