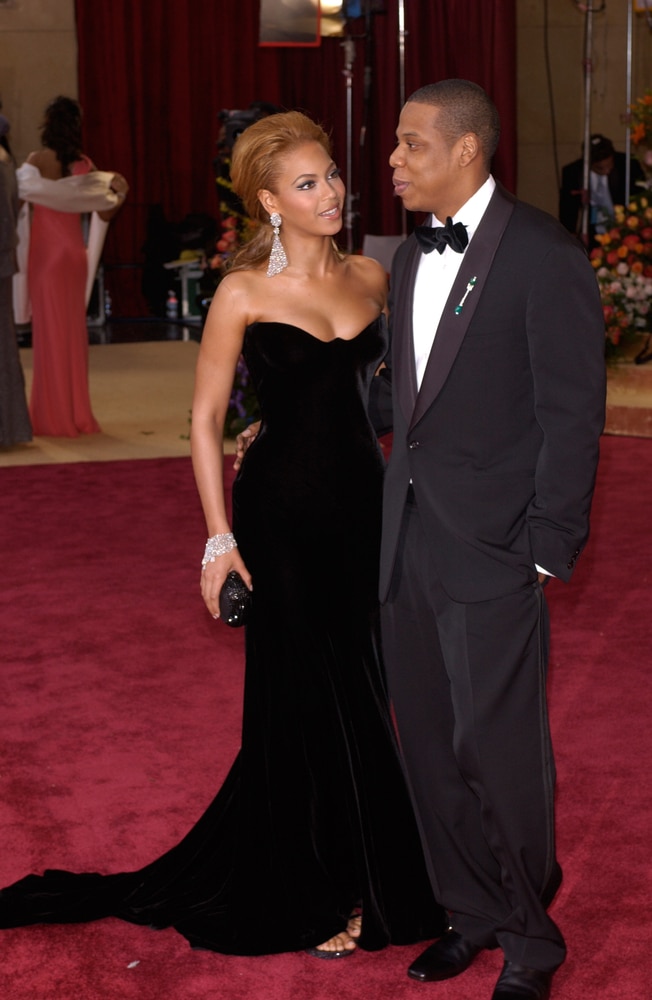 When it comes to celebrity couples, they don't come much more high profile than Jay-Z and Beyonce. Both have been internationally recognized stars of the music world for more than a decade, building individual careers of outstanding success well before they were married in 2008.
The couple has always been private about the relationship (especially during the early dating phases), and attributes the success of their marriage to keeping most of the details out of the public eye. When you're as famous as these two, though, it's tough to stay entirely out of the spotlight.
They endured a lot of press coverage when their daughter, Blue Ivy, was born in 2012, but they certainly did not go to great lengths to keep them away, nor have they ever been known to do so.
Perhaps that's what makes them such a unique superstar couple – they are notoriously famous, and continue to embrace it, appearing with the President of The United States, endorsing clothing lines and other products, releasing and promoting hugely acclaimed albums, and all the while, they are publicly recognized as a happily married couple – but the details of the relationship stay out of the press.
In fact, the most detail fans get about their marriage comes through their music and their performances. They have songs that speak directly about one another, their daughter, and even some of the struggles they've gone through – but this material rarely shows up as the subject of interview questions or in the tabloids.
They strike a unique balance between fame and privacy that most celebrity couples never achieve, and during one of their most recent public appearances, they made an even bigger statement!
During this year's Grammy Awards ceremony, the couple performed a version of Beyonce's hit "Drunk in Love" and caused quite a stir among media outlets and the online community for being pretty racy.
The song itself is about the happy sex life of a married couple, and one New York Times writer very accurately described this moment as empowering and inspiring for all married couples! Jay-Z and Beyonce are over 30, have a child and terribly busy lives, but in that moment at the Grammys, they showed that marriage can be sexy, that careers and kids don't kill the spark.
They used the spotlight to show us all their closeness, and maybe teach a little lesson in the process!
For more advice on how to strengthen your marriage, check out the StrongMarriageNow System today!
[i4w_m_VSL_promo2]
Dr. Dana Fillmore and Amy Barnhart, co-Founders, StrongMarriageNow.com