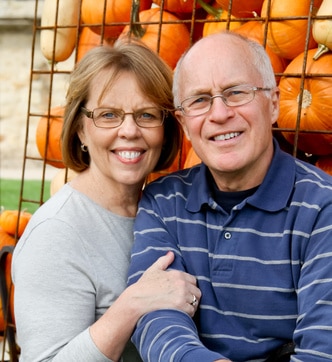 Fall is here! As the leaves change and coats come out of closets, there's a whole new set of seasonal fun to be had! With the hustle and bustle of back-to-school, and the impending holiday season, make sure you're dedicating some time to togetherness.
Here are five great ways to enjoy October with the one you love:
1. Attend a High School Football Game
Hit the stands with your spouse for a date night that will make you feel like young lovers! Get decked out in the school colors, root for the home team, and snuggle up in the stands. Even if you're not much of a football fan, it's great people watching and the energy is infectious. Don't forget to bring a blanket!
2. Go On a Hayride
Around Halloween, rural communities throughout the country offer scenic hayrides for families and couples. Chances are, it will include some warm cider, some beautiful scenery, and of course, a chance to snuggle up with your spouse while taking in the fall colors!
3. Scary Movie Marathon
Turn out the lights, get close on the couch, and prepare yourself to be a little freaked out! Whether you go for the creepy classics or the modern horror flicks, a night of scary movies is a great date around Halloween. If you get too scared, just hold your spouse a little tighter!
4. Visit a Brewery or Winery
The fall season is when many booze-makers release new flavors and styles of adult beverages. Find a winery or brewery near you and take a tour (it will most likely include some samples). You'll learn a bit about the science behind wine or beer making, and maybe find some new local favorites!
5. Take a Train Ride
Even if it's just to a neighboring city, traveling by train is a fantastic way to enjoy the fall colors without even worrying about driving! This is a great, inexpensive way to visit a new place, spend some quality time together, and take in the sites along the way!
The fall season is just bursting with fun indoor and outdoor activities, but the important part is making time to spend with each other. Try out one of these for the next date night, or if you've great ideas of your own, let us know in the comments!
For more advice on how to strengthen your marriage, check out the StrongMarriageNow System today!
[i4w_m_VSL_promo]
Dr. Dana Fillmore and Amy Barnhart, co-Founders, StrongMarriageNow.com