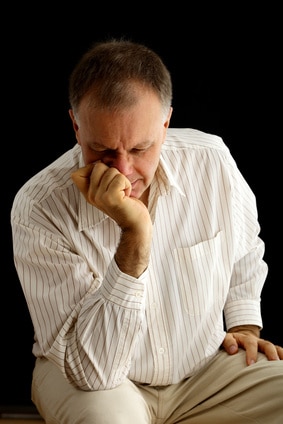 Recently, motivational speaker Gerald Rogers, who had recently finalized a divorce after 16 years of marriage, took to Facebook to post a lengthy and heartfelt list of "Marriage Advice I Wish I Would Have Had," and it's received over 15,000 likes and has been shared over 118,000 times as of posting this blog as well as being featured on Huffington Post. His advice was also shared by another Facebook user over 200,000 times.
He laments that he learned many of these lessons too late, but wanted to share his wisdom to help other people avoid the painful experience of divorce, the heartbreak of a failing marriage, and to make sure that people are doing everything in their power to maintain happy, healthy, loving relationships.
His list of 20 items for a happier marriage is full of lessons learned the hard way, and while they are written from his perspective (a husband talking about a wife), there's plenty of wisdom here for both men and women, and a lot to be learned about the importance of taking personal responsibility for your own role in a relationship.
Here are just the first few entries from the list:
1) Never stop courting. Never stop dating. NEVER EVER take that woman for granted. When you asked her to marry you, you promised to be that man that would OWN HER HEART and to fiercely protect it. This is the most important and sacred treasure you will ever be entrusted with. SHE CHOSE YOU. Never forget that, and NEVER GET LAZY in your love.
2) PROTECT YOUR OWN HEART. Just as you committed to being the protector of her heart, you must guard your own with the same vigilance. Love yourself fully, love the world openly, but there is a special place in your heart where no one must enter except for your wife. Keep that space always ready to receive her and invite her in, and refuse to let anyone or anything else enter there.
3) FALL IN LOVE OVER and OVER and OVER again. You will constantly change. You're not the same people you were when you got married, and in five years you will not be the same person you are today. Change will come, and in that you have to re-choose each other every day. SHE DOESN'T HAVE TO STAY WITH YOU, and if you don't take care of her heart, she may give that heart to someone else or seal you out completely, and you may never be able to get it back. Always fight to win her love just as you did when you were courting her.
As you can see, a huge portion of Gerald's advice has to do with dedication, and beyond that, a sense of presence in every component of a marriage, from the moment you wake up each morning.
He also reminds readers of the responsibility they hold with regard to their own happiness, their own actions, and their own attitudes.
You can read the rest of this amazing and eloquent list on Facebook. For a collection of Dr. Dana's articles and videos on how to fall back in love, click here.
Which of these resonates the most with you? Let us know in the comments!
[i4w_m_VSL_promo]
Dr. Dana Fillmore and Amy Barnhart, co-Founders, StrongMarriageNow.com