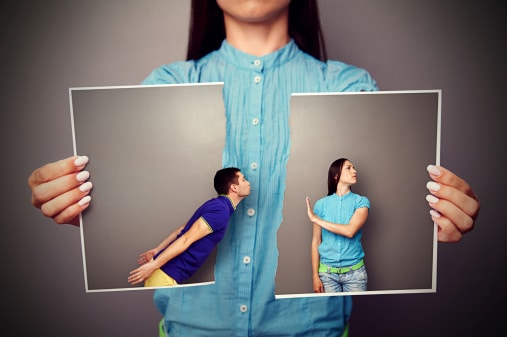 What if, after all the fights and problems, you finally decide to call it quits with your spouse – then, after all of the complicated and stressful divorce process, once everything is finalized and you are officially no longer married – you have a change of heart and wish you could take it back?
Unfortunately, this kind of thing happens all the time!
For some, it's the perspective gained through the divorce process itself. Through the struggles (both emotional and financial), they may begin to realize that they see their spouse in a new light, that going through the process has helped both parties grow in maturity and understand what they've let go.
For others, it's more like "buyer's remorse." Once they've made the decision, and then start to see the consequences unfold in real life, they regret their decision terribly.
So, the important question is: are these reactions genuine? Is there a chance for couples who experience this kind of regret to get back together?
In some cases, maybe not. There is plenty of potential for feelings of remorse and regret without any real change in behavior. After all, people often struggle to embrace change, and may be experiencing skewed memories of what married life was like before the divorce.
For many, many others, though, the finality of divorce may really bring about a change of heart, or allow people to look at themselves honestly and examine the problems they were causing in the marriage. Being apart may also help couples realize how much they really do care for one another.
Now, every couple is going to have their own unique situation, but for couples who may be getting back together after a divorce (or even a lengthy separation), it's so important to avoid falling into the old patterns that lead to the split in the first place.
This is where professional help comes in handy!
For couples treading this somewhat dangerous path, the most important part of getting back together is starting a new relationship. This means letting go of all the past transgressions and "restarting" on the right foot. Programs like the StrongMarriageNow system and professional counseling can help couples get on track before they sink back into old habits – and end up where they were before the divorce.
It certainly is possible to reconcile a relationship, even after a divorce, but the process should be approached carefully. Without addressing the issues that lead to the divorce, the "new" relationship may be doomed to the fate of the last attempt – and that's the last thing you want!
To avoid this altogether, get to work on your marriage before it gets to the point of divorce.
For more advice on how to strengthen your marriage, check out the StrongMarriageNow System today!
[i4w_m_VSL_promo3]
Dr. Dana Fillmore and Amy Barnhart, co-Founders, StrongMarriageNow.com