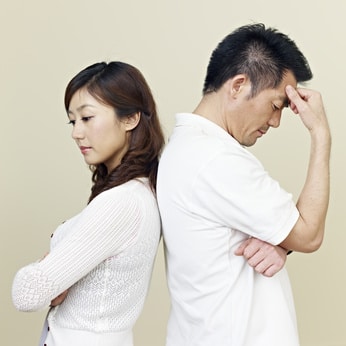 A new marriage study published by Pew Research Center shows that marriage rates are down across the country, from the number of Americans currently married, the percentage of people in this country that have ever been married. The statistics are very telling of trends in our culture, but why are the trends changing?
Among the most easily explained is the increase in average age of first marriage. With more and people young people going to college, it only makes sense that marriage age would increase by a few years. Today's young people aren't getting married right out of high school, as they were years ago. A education and career oriented culture has them waiting until they reach cultural adulthood – after college.
Don't become part of the statistics! You're marriage can be saved.
The other statistics, though, fewer married couples nationwide, declining numbers of newlyweds each year, and changing views on the institution of marriage, shed light on some cultural changes that are happening around us.
Perhaps people have lost sight of the benefits of marriage, or they were never educated about the joy it can bring to their lives. Fortunately, the study reports that 61% of "never married" people are still interested in getting married someday.
What do these statistics mean? Is marriage in trouble? Is yours?
For step-by-step solutions to getting your marriage back on track, check out our StrongMarriageNow System. You can also click here to find more useful information about divorce and separation. Don't become part of the statistics!
Dr. Dana Fillmore and Amy Barnhart, co-Founders, StrongMarriageNow.com
[i4w_m_VSL_promo2]