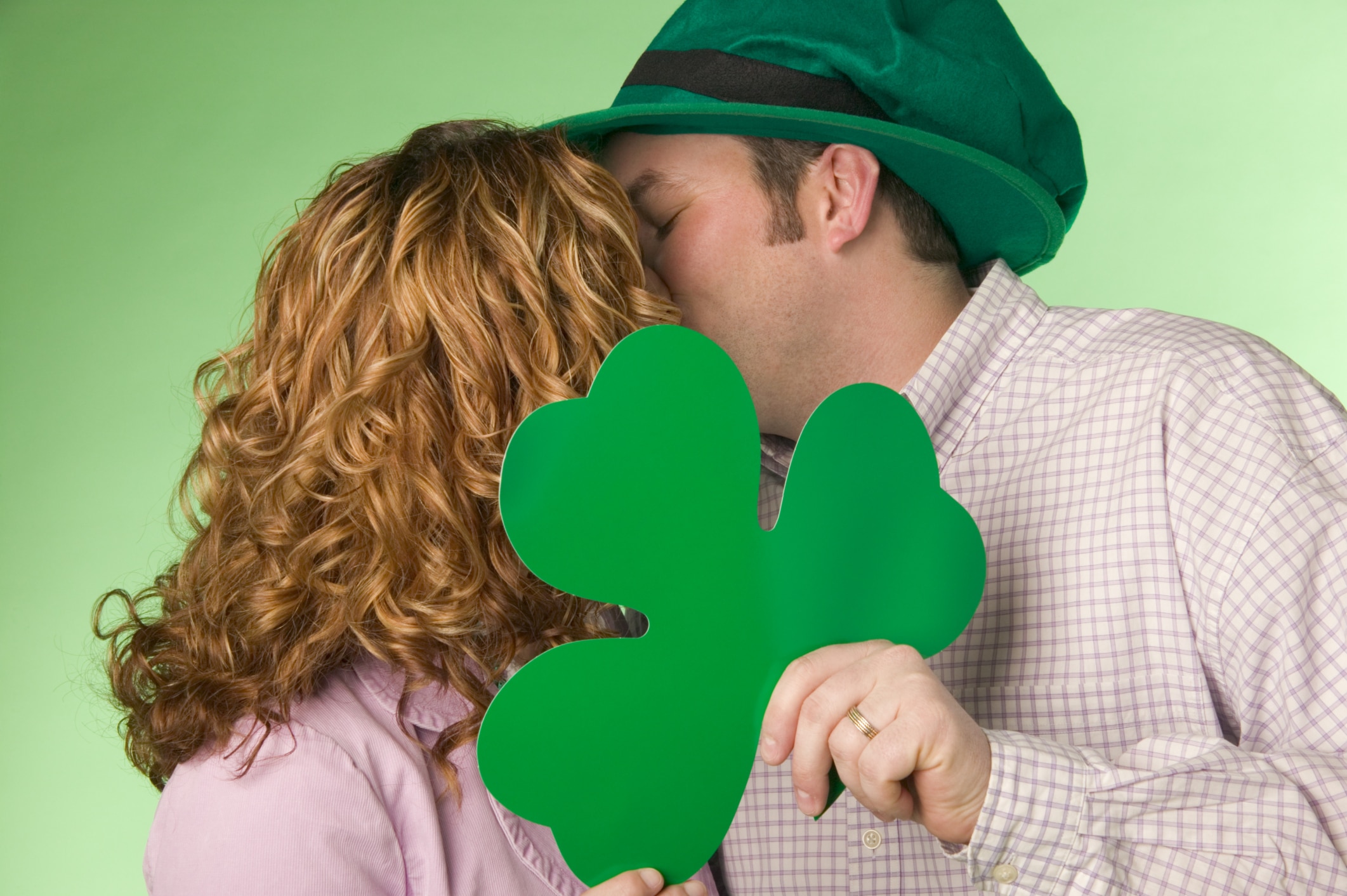 St. Patrick's day has become an American holiday of revelry. There are parades, pub crawls, themed parties, festivals, and so much more… Nearly every community has some kind of celebration, and it's a great opportunity to cut loose with your spouse!
Now, what we're really getting at is "getting lucky" in the bedroom – but you can set the mood with some raucous holiday fun. Even if you aren't into "partying," this is still a great chance to get out of the house, people watch, and enjoy some laughs.
The point is to remind yourselves how fun, laughter, and a carefree attitude relate to a good sex life. Bonding happens in serious moments, of course, but it also happens when you're simply enjoying each other's company! Spending fun, novel time together can translate directly into great experiences in the bedroom – especially if you're flirting the whole time!
So, whether or not you decide to partake in the green beer, get out of the house on St. Patrick's Day. Go dance, join in the celebrations, listen to live music, attend a party – anything to make the most of this out-of-the-ordinary day.
If you have a great time, and find yourself rushing to the bedroom when you get home… There's another valuable lesson to be learned. If this kind of holiday fun made you and your spouse feel connected, helped you cut loose, and got you flirting and feeling sexy – you can repeat this stuff any time!
You can make your own "holiday" with each other. It's all about letting yourself relax, finding fun things to do in your area, and allowing yourself to be carefree around your spouse. While there are always plenty of responsibilities to handle or serious topics to address, simply enjoying one another's company is also an important part of your marriage.
This St. Patrick's Day, lighten up, have some fun, and make your own luck!
For more advice on how to strengthen your marriage, check out the StrongMarriageNow System today!
[i4w_m_vsl_promo3]
Dr. Dana Fillmore and Amy Barnhart, co-Founders, StrongMarriageNow.com