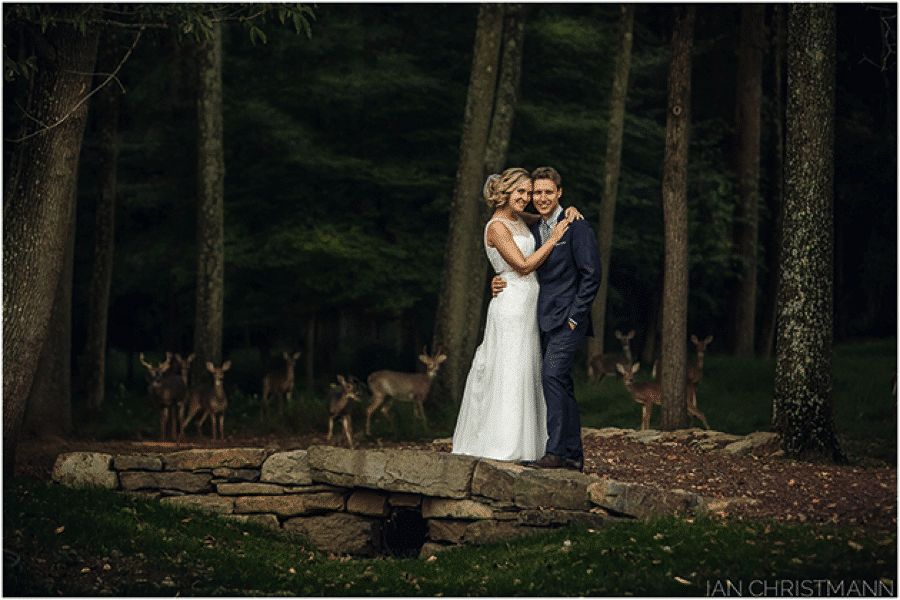 This has got to be one of the greatest wedding photos we've ever seen. Plenty of people go to great lengths to get amazing shots of their special day, from props and locations to special photography techniques and highly processed final images…
But when it comes to natural beauty and perfect timing, well, this photo just might take the cake. In a moment straight out of a fairy tale, this New Jersey couple had a herd of deer appear from the woods during their wedding celebration, and the results are nothing short of spectacular.
Erick and Lauren Fix were in the middle of eating dinner when the deer began to emerge from the surrounding forest, and photographer Ian Christmann convinced them to get up from the table in an effort to capture this unique photo. The herd of deer, who live on the farm where the wedding was held, began to appear just in the time for the reception. It's almost as if nature itself decided to show it's approval of this couple's union!
What are some of your favorite wedding photos?
For more advice on how to strengthen your marriage, check out the StrongMarriageNow System today!
[i4w_m_VSL_promo3]
Dr. Dana Fillmore and Amy Barnhart, co-Founders, StrongMarriageNow.com