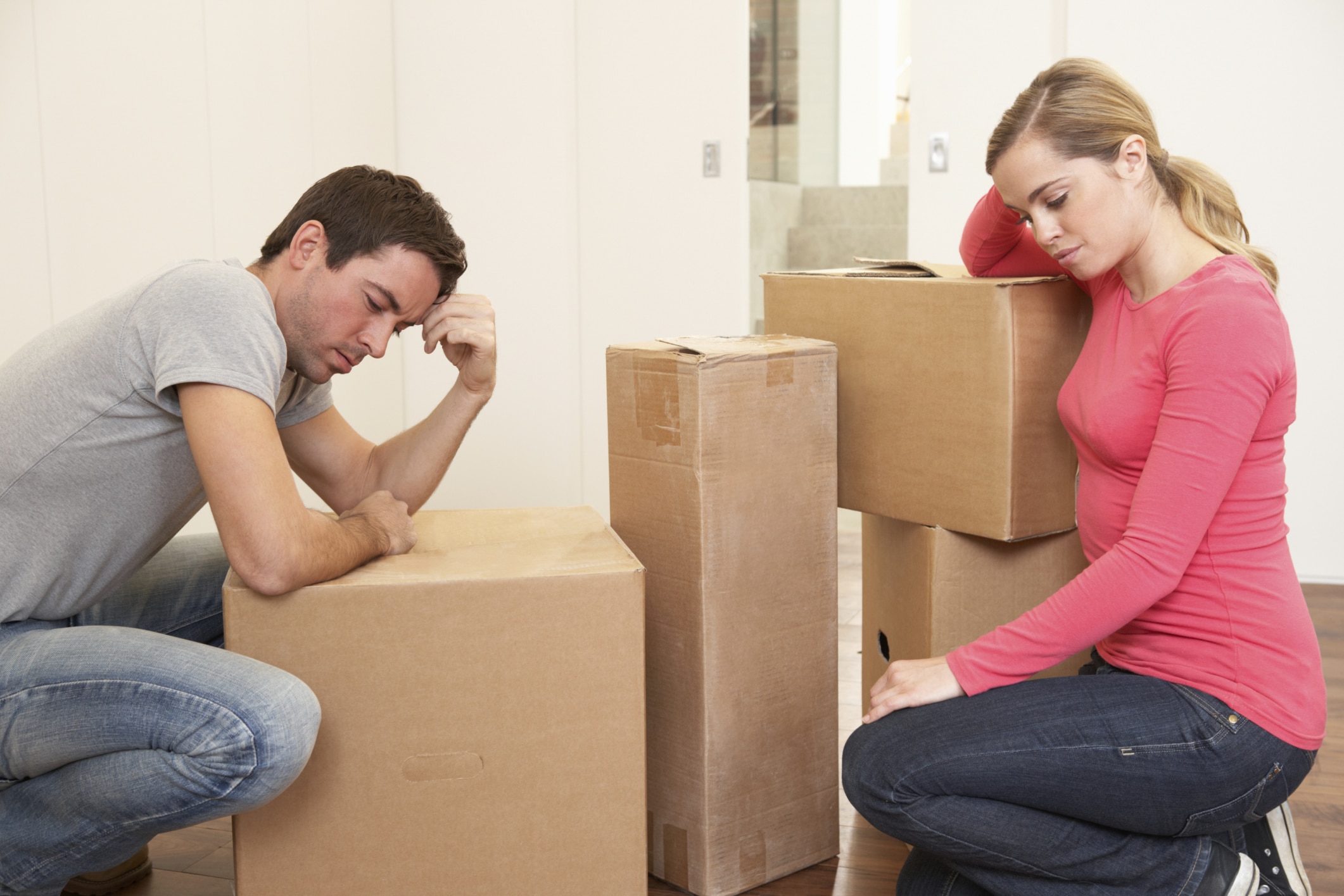 When you're struggling in a marriage, it's perfectly normal to think in terms of direct fixes, of night and day changes in your situation, when in reality relationships don't change that instantaneously. And while it may be frustrating to hear, the answers to specific "what should I do" questions are often much, much broader than a set course of action.
We recently received a question from one subscriber on the cusp of separating from his wife.
Alan asks:
"I've been married 17 years, but now my wife wants a divorce. She is seeing someone
else, although she insists they are just friends, but she has admitted to 'strong feelings'
for the other guy. She wants to start the clock ticking on separation, and has asked me
to consider several options for future living arrangements – which would mean me
moving out. I said I would consider her suggestions, but that was really to buy some
time. My intention is NOT to move. My feeling is if she wants to start the separation, it
is up to here to initiate any action. Is that the best way to approach this horrible situation? She says her remaining in the home with our two children (14 and 16) is the
best option for them. She seems to think she gets the house, my income, the children,
and the new guy. I believe by saying I won't move out, I will provoke a bitter and nasty
exchange – but I think this is a place where I need to make a stand, and that it will give
her something to think about. Thoughts?"
It certainly sounds like there are multiple issue at work here, from the emotional affair with another man to looming separation and demands about the house, custody, finances, etc., but Alan's wife asking him to look for new places to live is a symptom, not the problem.
Even what appears to be an emotional affair is a symptom of disconnection in the marriage, and all of the other problems stem directly from that. Instead of playing into the "battle" and refusing to move out, this may be an ideal scenario to take a step back and look at what led to this conflict in the first place.
It's very clear that Alan doesn't want his marriage to end, nor does he want to be displaced from his home. His unique scenario, however, raises an opportunity for a lesson applicable to many marriages, no matter how they might be struggling.
When faced with an opportunity for conflict, like Alan's temptation to "make a stand," there's also an opportunity to shift the conversation in a very different direction. Instead of refusing to move out of the house in a confrontational sort of
way, explain that moving out (and the separation/divorce that it entails) is not at all what you want, and that you're ready and willing to explore the underlying issues that have led you to this point.
It's not about making a stand, but more about introducing the conversation that could lead to improvement.
If Alan's wife is willing to give him time to consider a move, she may also be willing to give the idea of separating some time as well. As we've said before, it's entirely possibly to improve a marriage even if only one member is willing to work on it. This situation is no different. You can give your spouse "something to think about" in a non-confrontational way, and it's likely to be a far more productive conversation than defensive refusal to cooperate.
It comes down to this: anger and harsh actions usually do little but lead to more anger and more problems. To make positive progress, look for opportunities to slow down the procession of arguments and conflict by stripping away the anger and personal hurt, and talking openly about how BOTH of your behavior has caused such a rift in your marriage. Do everything in your power to remain calm and objective – and ask that your spouse do the same.
Alan is right that his situation presents an opportunity to give his wife something to think about, but it's really an opportunity for them to both address problems and look for a fresh start – before things get worse than they already are.
Is separation is unavoidable, it should be done in a way that allows you to still work on the marriage – instead of a stepping stone to divorce. In fact, it should give you a sense of why it's better to be with your spouse than without them. It should be a last-ditch, "hail mary" attempt at hitting your marriage's "reset" button, but if it happens in the midst of anger and hasty decision-making, you're unlikely to work through the problems.
When you're facing this kind of marital crossroads, slow down. Don't make hasty decisions that will affect the rest of your life. Instead, make it your mission to have the tough talks you've been putting off, and don't let anger or stubbornness get in the way of your chance at the healthy, strong marriage you've always wanted.
For more advice on how to strengthen your marriage, check out the StrongMarriageNow System today!
[i4w_m_VSL_promo1]
Dr. Dana Fillmore and Amy Barnhart, co-Founders, StrongMarriageNow.com