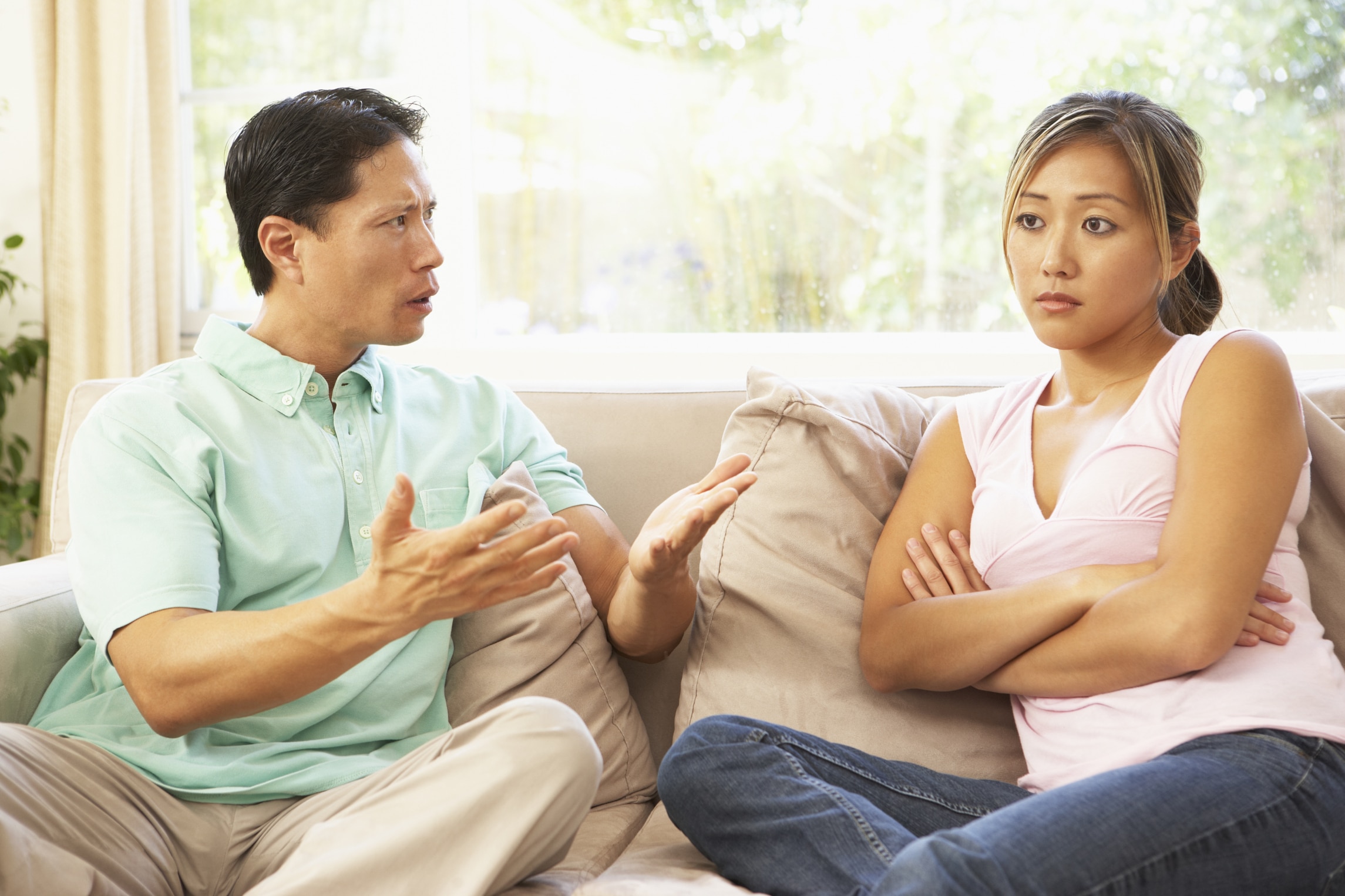 Plenty of problems can develop in a marriage – from major incidents to minor annoyances, a committed relationship will undoubtedly go through some ups and downs over time, but there bad habits and behaviors that push marriages into problematic territory.
This is by no means a list of all the things you could be doing to damage your marriage, just some of the most common – and some of the most important to be aware of.
Without further ado, here are five marriage pitfalls sure to damage the quality and strength of your relationship:
1. Sweating The Small Stuff
If you let little things get under your skin, like personality quirks or small tasks left unattended, you'll become so frustrated that it will overshadow your ability to be happy and enjoy your time with your spouse. It's one thing to ask your partner to pick up their laundry – it's another thing entirely to let a few pieces of laundry make you angry and hostile toward your spouse.
2. Putting Kids And Work Before The Marriage
Work and kids can take up a ton of time, and are definitely important, but your marriage can suffer if you don't carefully manage your priorities. For the kids, having a strong, happy marriage is one of the best ways to provide a stable and supportive home. Similarly, having a happy and low-stress home life will allow you to perform your job much more efficiently – and likely with less stress.
Having the support structure of a strong relationship helps you navigate challenges and stay cheerful, optimistic, and attentive to your kids and work too!
3. Letting Your Sex Life Slide
Physical intimacy is hugely important for maintaining the connection between spouses, but because many people feel embarrassed about difficulties they might face in that department, they'll sweep them under the rug and let their sex life suffer.
But when this is allowed to happen, the rift between a couple can grow and grow, and soon it's not just the physical component that's affected, but your emotional connection too.
4. Putting Yourself First
Selfishness has no place in a marriage. If you're only thinking about your own needs, you are neglecting the emotional needs of your spouse. While it's ok to consider your own happiness, it should never be done at the expense of your husband or wife. Instead, focus on your ability to work as a team to build a relationship and tend to your various duties – and you'll find that you have a lot more breathing room to pursue your personal interests as well!
5. Procrastinating About Problems
The mentality that you can "fix it tomorrow" is one of the most damaging attitudes you can have about your marriage. Pushing today's problems to tomorrow means you'll push tomorrow's problems to the next day – and the next, and the next, and so on.
You'll convince yourself that you can just say something to your spouse later, or work toward a healthier lifestyle tomorrow, or spend more time together next week, or whatever it may be. As we all know, however, life tends to get in the way and these priorities just get pushed further and further down the list. Then before you know it, the problem has become the norm and solutions seem all the more difficult to find.
If you're experiencing problems, approach them head on before they have a chance to grow into something unmanageable.
These five little things, while they may seem simple, can have such a big impact on your marriage. Keep this stuff in mind as you move through your day to day, and if you suspect that you might be falling into one of these damaging behaviors, just stop to check yourself a little bit – ask yourself if you're wandering into potentially dangerous territory, evaluate your behavior as objectively as possible, and if it isn't good for you marriage, cut it out!
For more advice on how to strengthen your marriage, check out the StrongMarriageNow System today!
[i4w_m_VSL_promo1]
Dr. Dana Fillmore and Amy Barnhart, co-Founders, StrongMarriageNow.com