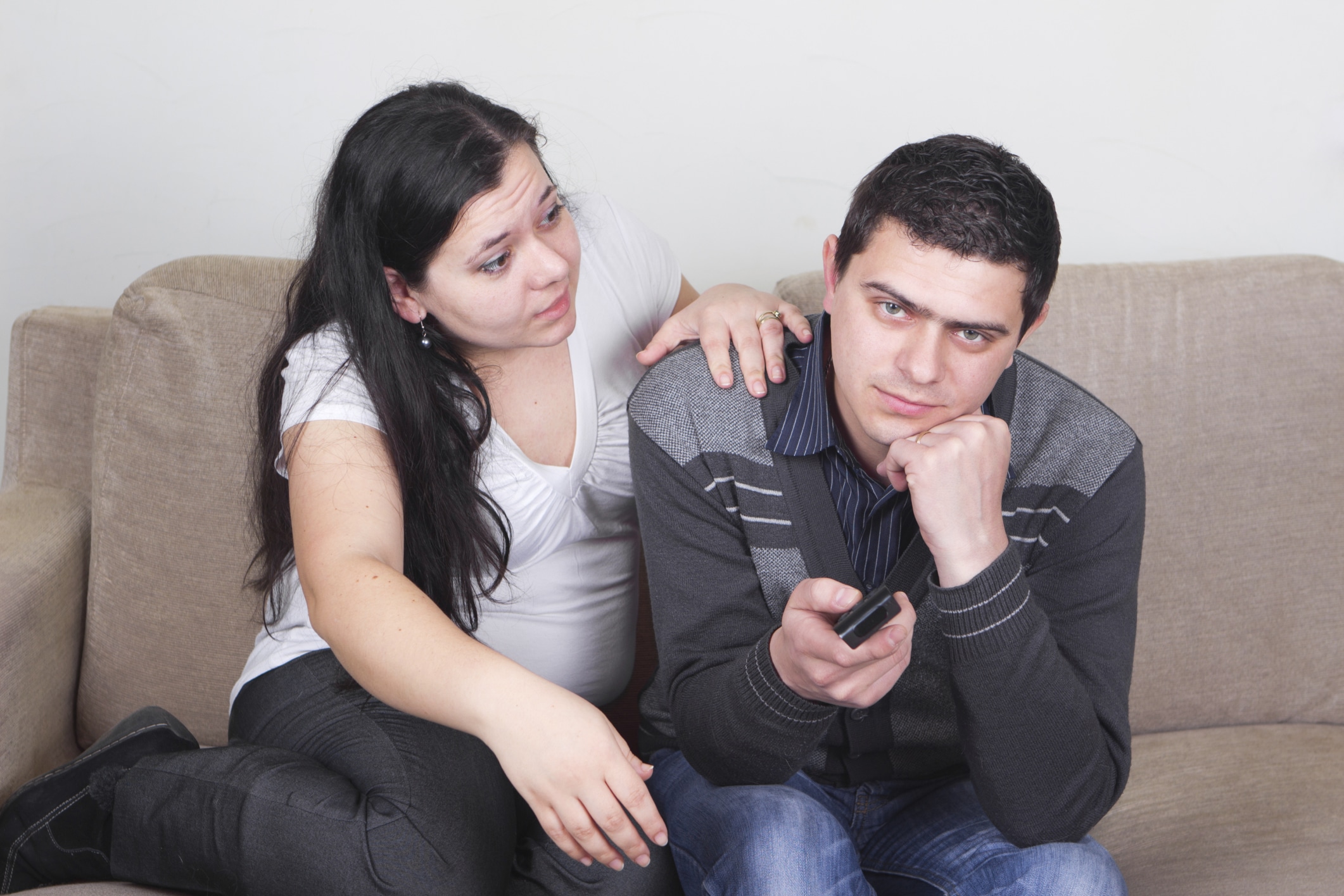 Most couples experience ups and downs in their sex lives, but for some women, it's a major concern when they find themselves with a stronger sex drive than their husbands…
First off, this is nothing to be worried about!
In the same way we experience that wax and wane in relationships, individual people also go through the same. We have this assumption that men have more powerful libidos than women, and while that may be more common – it certainly isn't a universal truth.
In fact, each and every one of us has our own unique desires in terms of what we like, the frequency we need/want, and every other factor that plays into our sexual activity.
Now, there are some patterns that come with age – namely that while women's libidos often increase over time (with self-confidence, changing body chemistry, etc.), men's tend to taper off somewhat as they reach middle age and older. This is by no means a steadfast rule, but it is fairly common.
For the men, sometimes physical issues can impact sex drive (or even result in problems in the bedroom), but there's a strong mental component involved as well. They may feel less confident with their bodies, feel the need for more intimate and emotionally engaging sex, or simply not know how to navigate their changing libido.
Aside from true dysfunction, physical reasons for declining sex drive can be as simple as not having enough energy at the end of the day, to more complex problems like chronic pain or difficulty moving around. These factors can also cause mental and emotional strain (particularly for men, who may begin to doubt themselves if they don't live up to a perceived standard of sexuality).
All of these potential "problems" aside, however, it's also perfectly natural. Despite what pop culture and common assumption may lead us to believe, not all men are insatiable sexual beings. Many men crave the same intimacy and connectivity that women stereotypically desire – and this misunderstanding can lead to concern among wives whose husbands seem to have a declining sex drive.
Like many other "problems" in the bedroom, the first step is communication. Talk about the issue in a nonthreatening way to find out what lies at the heart of the matter, or to assess what might be missing from your current sexual relationship.
It's also important to remember that sexual attraction and desire doesn't only happen in the bedroom. Send your husband flirty texts. Remind him how desirable you find him. Let him know that you can't wait to get home and all over him! Keeping this sexual energy up (even when you're not in the same room) will help build anticipation and desire for both of you!
For more advice on how to strengthen your marriage, check out the StrongMarriageNow System today!
[i4w_m_VSL_promo1]
Dr. Dana Fillmore and Amy Barnhart, co-Founders, StrongMarriageNow.com