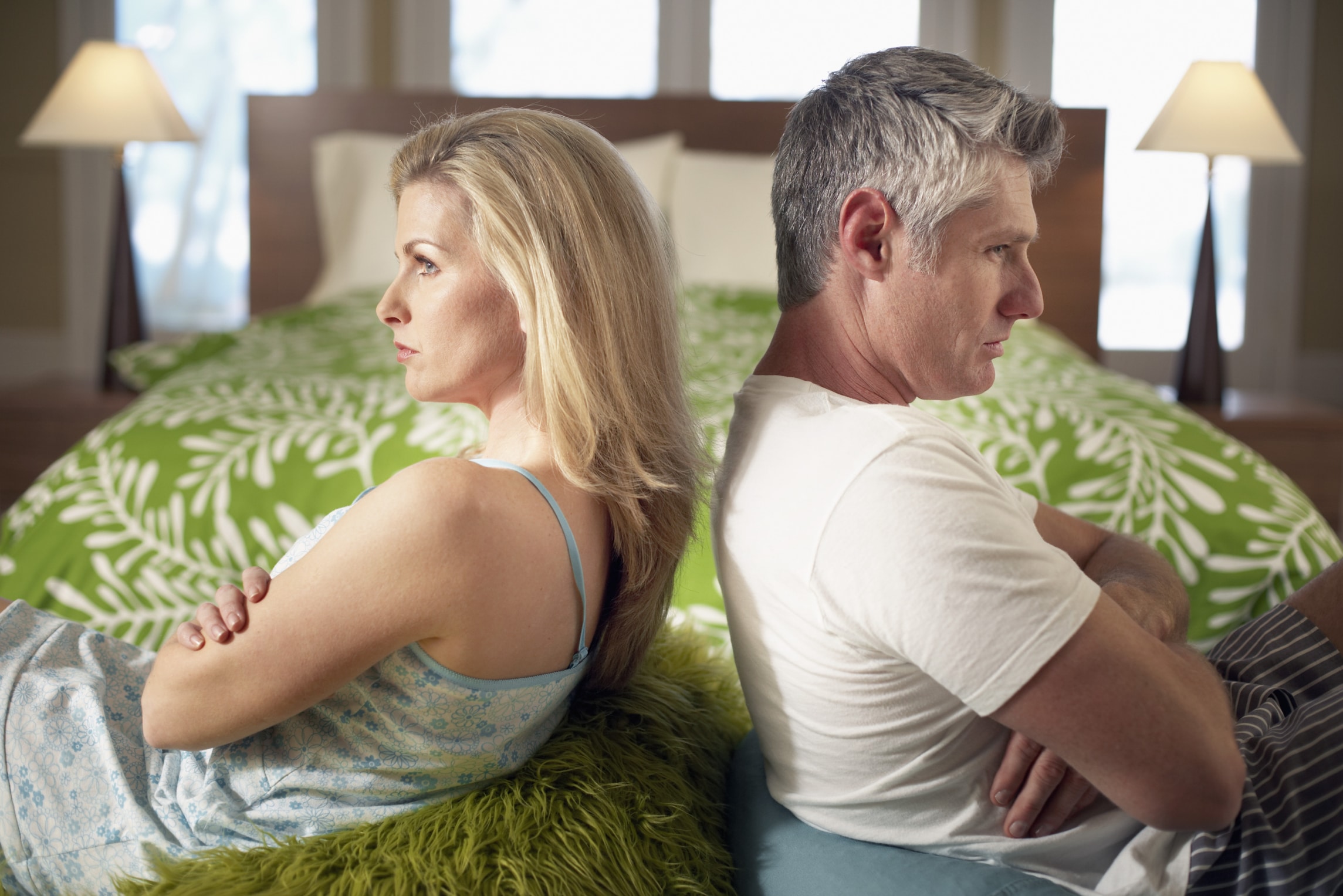 If things are tough in your marriage, and have been for some time, one of you may have uttered the dreaded D-Word: divorce.
And even if you haven't said it aloud, you may have thought about it. First, don't worry, simply thinking about it doesn't make you a bad spouse, and saying it out loud doesn't mean it's guaranteed to happen or indicate that your marriage is doomed.
In fact, you can't make a truly informed decision about the future of your marriage unless you understand the potential consequences of your choices. If things are bad and divorce feels like an option, you owe it to yourself, your spouse, and your marriage to explore what that decision would mean for your family, and really ask yourself if it's the best option available.
People often have this misconception that divorce is an instantaneous thing, that you agree to split and that's all there is to it – that it doesn't also have effects that ripple outward into other parts of your lives.
That's why it's so important to consider the broad implications of divorce before you decide to go through with it. And similarly, consider the impact of deciding to work on your marriage. What challenges might you face in either scenario?
Before you make any rash decisions, here are a few questions to ask yourself (and your spouse) to dig down to what you really want, and to find what will work best for your unique relationship.
1. Are You Making A Rational Decision?
When you consider divorce, are you coming from a logical thought process that has weighed pros and cons, discussed options, and considered long-term impact? Or, are you coming from a place of anger? Are your thoughts of divorce based on an emotional, reactive state of mind?
If you're going to follow through with it, you have to make your decisions with a clear head – where you understand all the potential consequences and aren't letting strong emotions cloud your judgment.
2. Can You Handle The Fallout?
Divorce can be a long, ugly process that costs a lot of money and produces a lot of heartache. It doesn't just affect you and your spouse – it touches your extended families, your kids, your work life, your friendships, etc. You will likely be under stress throughout the process, and that can seep into many parts of your life.
Divorce also changes the dynamic of many friendships and longstanding connections. Will your ex's friends think of you differently? Are you damaging other important relationships?
Committing to saving your marriage OR committing to dissolving it can both be difficult roads, but before you decide, think about the long-term impact of each possibility.
3. What Are Your Reasons?
Why do you want a divorce? Are they problems that can be solved or elements of your relationship that can be improved? Have you made an effort to try?
Sometimes divorce is inevitable – but MOST of the time, the problems in a marriage are the result of both parties not knowing how to build and maintain a successful relationship. Most major problems – lack of communication, lack of time spent together, infidelity, sex life issues, lack of kindness or consideration, dishonesty, etc. – CAN be overcome if people are willing to work on it.
So, with this in mind, what are your reasons? Are they problems that can't be solved? Is there still room for improvement?
4. Was The Marriage Ever A Success?
This is going to be toughest question to answer because it requires an honest and sometimes painful look in the mirror. Has your marriage ever been truly successful and happy? Have you and your spouse worked on ways to keep your bond strong, or has it always been problematic?
Unless you've developed a true sense of "we" – the entity the two of you create with your dedication to each other's wellbeing and happiness – you may be thinking about ending your marriage before it's truly had a chance to flourish.
We keep coming back to this idea of working on your marriage, and it does take work, but unless you've gone to great lengths to build a happy marriage (and it still came apart), you haven't seen what a truly strong marriage can be! Until you know what your ideal marriage feels like, don't give up!
Here at StrongMarriageNow, we like to think that nearly every marriage can be saved from the brink of divorce if people are willing to work for it. However, before people can be convinced to work toward a happier and stronger marriage, they need to evaluate the current pain points in the relationship, and understand what they can do about them!
By using these questions to take a step back from the dreaded D-Word, couples can think realistically about the current state of their relationship (and what they can do to improve it). Most of the time, the decision to work on the marriage will be the obvious one…
For more advice on how to strengthen your marriage, check out the StrongMarriageNow System today!
[i4w_m_VSL_promo2]
Dr. Dana Fillmore and Amy Barnhart, co-Founders, StrongMarriageNow.com