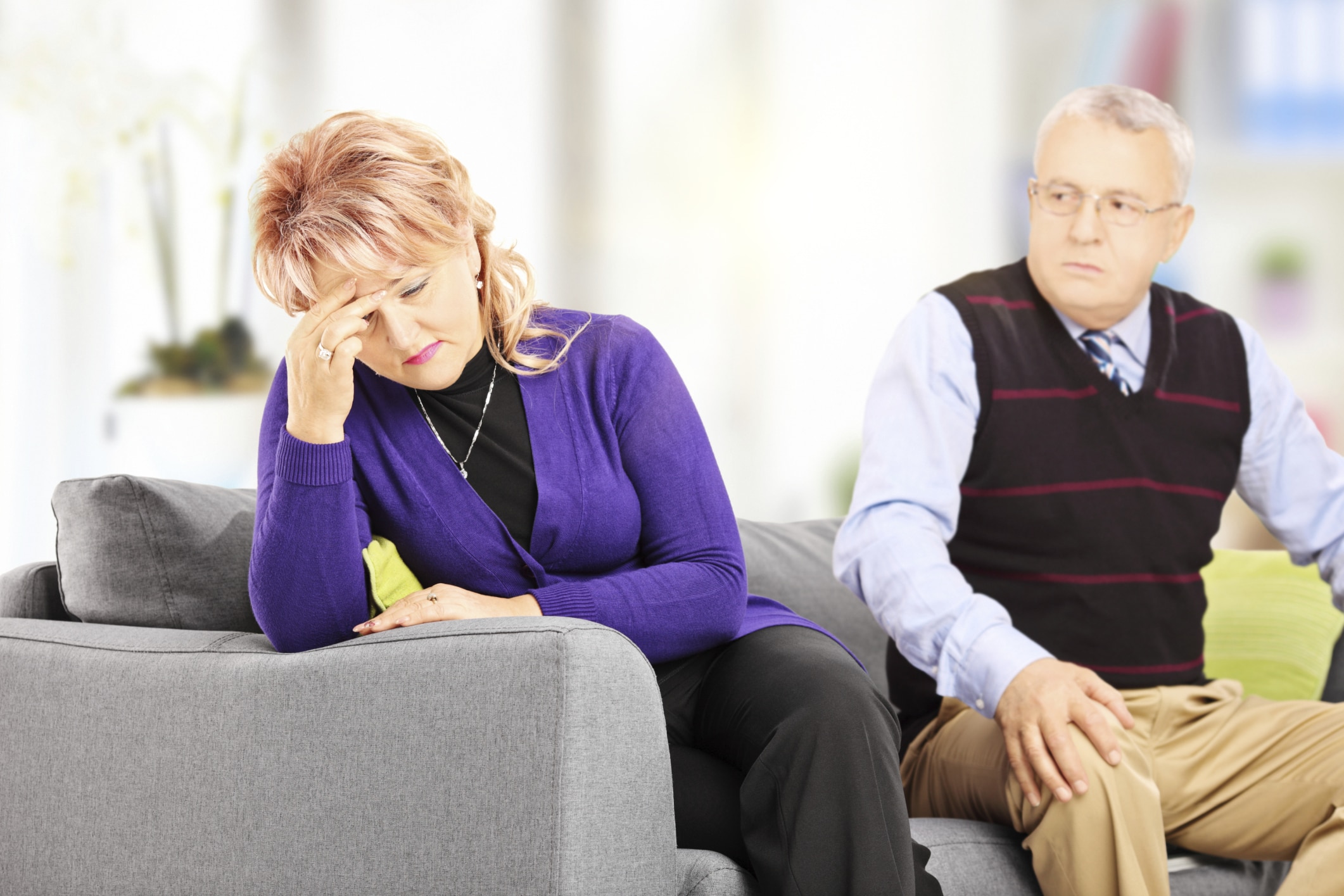 When a marriage is in trouble, one of the largest mistakes people make is assuming that it's too far gone to fix. If people are willing to put in the effort, though, nearly every marriage – no matter how bad of shape it's in – can in fact be brought back to a place of strength, success, and happiness.
Even when it seems like the final blow has already been delivered – when one spouse files for divorce – it's not too late!
It might sound unbelievable, but the act of turning in divorce papers means no more or less to your marriage than any other act pulling you apart, whether that's an affair, fighting, financial trouble, etc. Divorce papers don't mean anything if you're both willing to recommit and build the marriage you've always wanted.
Now, it's perfectly normal for marriages to go through ups and downs, and even if this is the lowest it's ever been, you can still get things back on track if you're willing to give up on the way things used to be.
Here's a hard truth: if your spouse has filed for divorce, they already think the marriage is over – and you should agree with them. Your old marriage IS over, but that doesn't mean your relationship with one another is. This is your opportunity to build a NEW marriage with the person you already married.
Just this concept is the first step. If you and your spouse can agree to build yourselves a new marriage, you've already planted the seed of improvement. You've come to an agreement that your old marriage was not the marriage that either of you wanted (you did that when you separated, or when your spouse filed for divorce, or even nonverbally by doings that hurt the relationship), but this is an agreement to start all the way back at the beginning – abandoning your old bad habits and your old marriage to start building this "new" relationship without the factors that tore the old one apart.
This will mean something different for every couple, because every couple faces their own set of problems, and it will also mean owning up to the things you've both done to contribute to the downfall of your "old" relationship.
This is not a fast process by any means. It won't make things magically better overnight, but it will give your relationship a true second chance. If your spouse has already filed for divorce, ask them to reconsider – at least for now – and try to start all the way back at the beginning, with none of the baggage you've built up over the years and an entirely new outlook on your married life.
The point of all of this, quite simply, is that hope is never truly lost.
People can change, and people can very intentionally change their habits and behaviors for the better. Just because things were bad, it doesn't mean they always will be. However, it takes diligence, bravery, and commitment to face your problems head on. This idea of a "new marriage" will fail if you leave issues unaddressed or allow yourself to slip back into your former patterns.
If it feels like you marriage is beyond saving, if your spouse has checked out or already filed for divorce, maybe it's time to admit that it hasn't been the marriage you wanted either. This is your chance to wipe the slate clean and work toward the future.
For more advice on how to strengthen your marriage, check out the StrongMarriageNow System today!