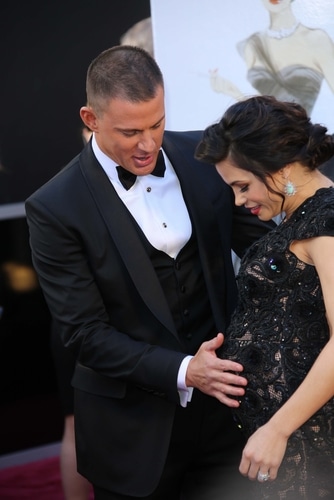 We've all seen the headlines for the royal baby, Prince George, and there have been plenty of shows of support and advice for Charles and Kate as they settle into parenthood.
One thing we haven't seen a lot of, however, is the often-overlooked strain that a new baby can put on the marriage. People talk about the time commitment, about the long, sleepless nights and dirty diapers. They also talk about the huge, life-changing connection you experience with the birth of your first child, the true happiness that new parents get from their little bundles of joy!
What they don't talk about, though, is how those long nights make people edgy, that taking care of a little baby can test your patience with each other, can cause arguments about things major and minor, and really, put a pretty serious damper on your happiness as a couple.
And because people like Prince Charles and Kate Middleton are absolutely famous, they are also dealing with a host of other pressures and responsibilities on a daily basis. Adding the increased media attention, the learning curve of new parenthood, and downright exhaustion to the mix is enough to put any couple at their wit's end.
So how do they avoid the problems?
As we learned from new celebrity parents Channing Tatum and Jenna Dewan-Tatum, putting the relationship first and foremost has actually helped them get through some of the roughest moments. By focusing on their marriage (and the baby, of course), they can help each other avoid burnout and see their co-parenting as a partnership, with each member of the couple offering as much support as they can.
Channing and Jenna have also made an effort to keep their baby out of the media as much as possible, a luxury that Charles and Kate may be having a difficult time pulling off. With so much attention on their newborn, they will have to remain diligent about not letting the scrutiny of the press get to them!
After all, one of the best things parents can do for their children is make sure that their marriage is as strong as it can be – the example of love, support, and connection goes a long way in raising happy, healthy children, and helps ensure that the family household is a place of positivity.
We'd like to offer our congratulations to Charles and Kate, and remind everyone that the strength of your marriage can have a big impact on the strength of your parenting.
For more tips on balancing and strengthening the bond with your spouse, check out the StrongMarriageNow System today!
Have any advice you'd give to Charles and Kate, or any new parents out there? Let us know in the comments!
[i4w_m_VSL_promo]
Dr. Dana Fillmore and Amy Barnhart, co-Founders, StrongMarriageNow.com