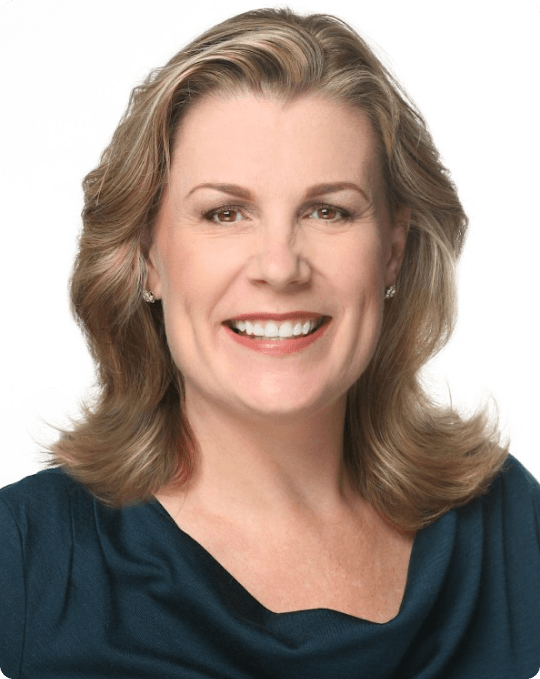 StrongMarriageNow was founded to help couples stop the pain, learn to be happy together and save their marriages.
Dr. Dana Fillmore is an internationally recognized marriage and family expert, Clinical Psychologist and author of "Happily Ever After: How To Be Happily Married To The One You Already Married." In her 20-year marriage counseling practice and through StrongMarriageNow.com she has saved thousands of marriages. She is also renowned for helping individuals transform their relationships even when their spouse is checked out.

Dr. Dana has an INCREDIBLE success rate:

Three out of four couples who learn and apply Dr. Dana's Marriage Success Skills say they WANT to stay together*

The national average success rate for the typical marriage counselor is only one out of four. We offer a new alternative to marriage counseling that couples can use in the privacy of their own home.
*Results may vary. See footer for more details.
As seen on
TV Relationship Expert – Watch Dr. Dana
Dr. Dana On Steve Harvey Show, "Is Bickering A Sign Of The End?"
Dr. Dana recently appeared on the Steve Harvey Show and helped three different couples who were struggling with bickering in their marriage. There were three couples: newlyweds, tired parents with kids, and empty nesters and Dr. Dana's powerful advice helped them get back on track.
Dr. Dana On Oprah Winfrey Network Hit Show, "Unfaithful, Stories of Betrayal"
Dr. Dana recently appeared on the Oprah Winfrey Network hit show, Unfaithful, Stories of Betrayal. She helped Anna and Oscar survive the pain of an affair and heal their relationship.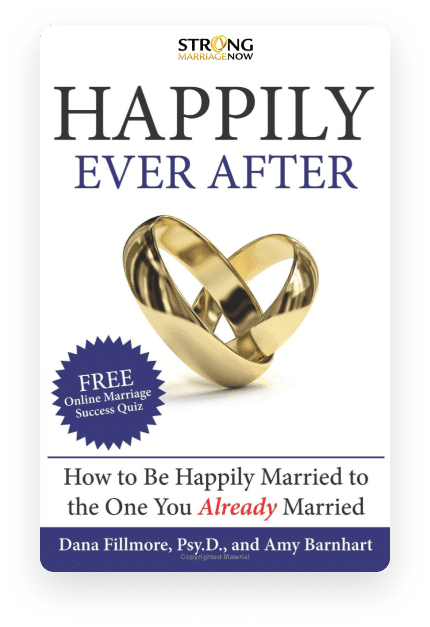 Renowned Author
Dr. Dana Fillmore, along with StrongMarriageNow co-Founder, Amy Barnhart, are authors of "Happily Ever After: How to Be Happily Married to the One You Already Married". In the book, they reveal the secret to finally feeling happy.

You'll learn what it takes to be happily married, how to work together to build a beautiful future, how to end the fighting, how to effectively communicate, and how to ignite the fire in your sex life. Read this book today and start living Happily Ever After with the one you already married!
Dr. Dana Gets Right To The Point
Dr. Dana is known for being a clear, straightforward communicator. She knows what works for couples because of her more than sixteen years of direct client contact. Consequently, she teaches only the key concepts and skills
that make a dramatic difference in a relationship. Dr. Dana dives right in and provides empowering and thought-provoking information quickly. Everything Dr. Dana teaches is "doable" and delivers immediate results.
Dr. Dana has applied the very skills she teaches on StrongMarriageNow.com to her own relationship and consequently has weathered the ups and downs of marriage for over 20 years. She lives in San Diego, CA with her two children, her husband and her two dogs.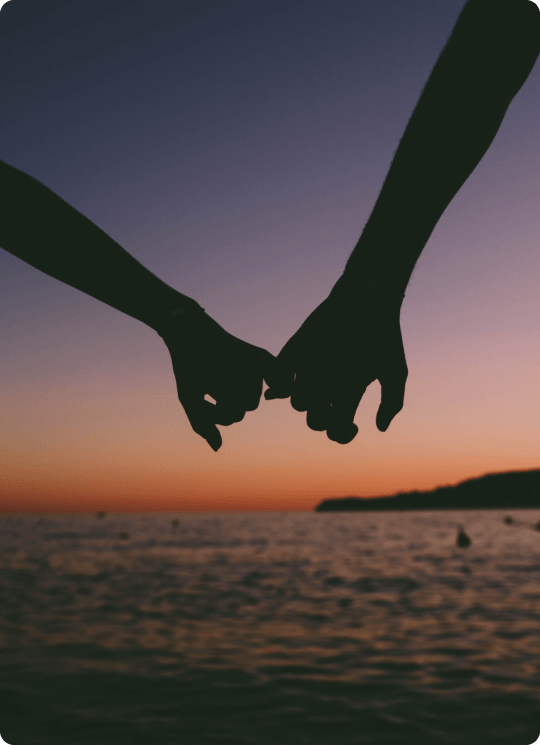 About StrongMarriageNow
All of the products are designed to be straightforward and practical. Our programs are dedicated to helping people feel more love, connection, commitment and safety in their relationships. Also, we also surveyed hundreds of couples about the most important areas to improve in their relationship. These areas included:

Spouse is checked out of the marriage and you're trying to make it work

Struggling to survive an affair

Marriage is in crisis and you're trying to save it from separation or divorce

You've grown apart, the love is gone and want to feel close and connected again


You can't seem to communicate and get on the same page

Marriage is in trouble, you've got problems or big issues you're struggling with and need some help

Looking for ways to improve your relationship

One of you is unhappy and just wants to feel good again

Looking for ways to help your friends, clients, church members or parents

Previous marriage ended and you don't want to make the same mistakes again

Going through a midlife crisis

You don't want to give up hope. You want to give it one last chance to make it work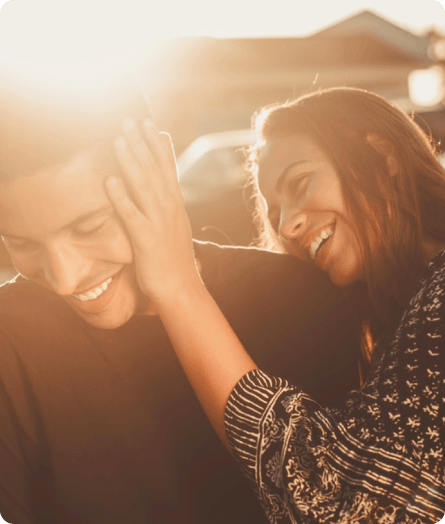 The StrongMarriageNow System teaches principles of love, commitment, openness, trust and connection.
Dr. Dana teaches that we all have choices in how we think, act, and behave and she gives you the tools to make better choices. We also can choose our attitude towards our life and our relationships.
She's empowering and thought-provoking. StrongMarriageNow.com is compatible with all faiths and walks of life.
Our Goal at StrongMarriageNow.com is to enrich and inspire
1 million couples and families to have strong, happy, healthy lives together.

Our mission as a company is to teach the knowledge and skills that help couples have happy, healthy marriages and to be amazing parents that help their kids be responsible, empowered and joyful people.
To help people change their lives and families for the better by providing clear, caring, supportive, "doable" and impactful information. To help people adopt healthy habits that create lasting change for the better in their marriages, families and lives. Our Strong Marriage Now values that we live by are:

Positively impacting people's lives

Giving people not just hope, but concrete steps they can take to change their lives for the better

Putting families first, including our own

Taking courageous, positive action at all times

Always learning and growing and being the best we can be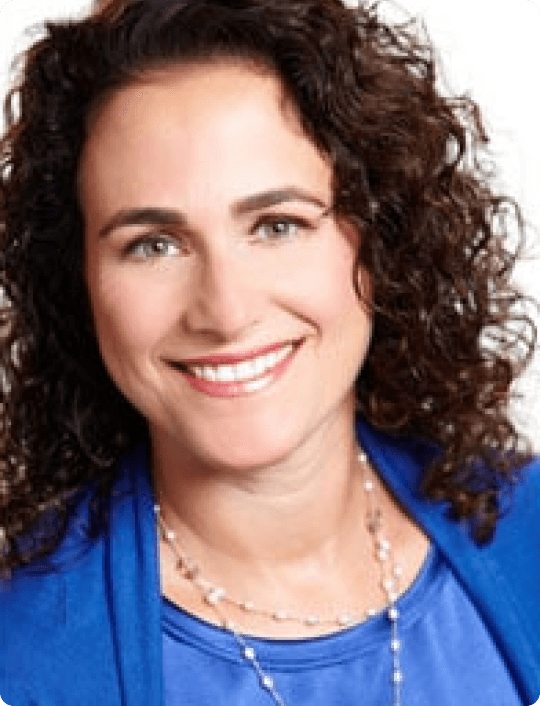 Amy Barnhart is the President & CEO of StrongMarriageNow
Amy is especially passionate about saving marriages having because of growing up with literally 13 broken marriages in her immediate family. Her mother was divorced 4 times, her oldest sister, 3 times, her next sister, 2 times, her brother twice and her father married three times, divorced twice.

She witnessed a pattern of marrying the same problems over and over again. And, she felt the pain of so many broken relationships and vowed that when she married she would not follow in the foot-steps of her family. She committed to staying married and learning what she needed to learn to be happily married. Thankfully she found Dr. Dana and decided to partner with her to spread those skills to the general public so that more people could avoid the pain she witnessed growing up. She began her career as an engineer and developed into a successful business executive.
She has developed consumer products that millions of people love, including TurboTax ® and QuickenLoans ®. Amy spearheads the technology and business side of StrongMarriageNow. She also leads the customer research that ensures the StrongMarriageNow System is focused on the most important topics people have requested. Amy has been happily married for 22 years and has two children.