Strong Marriage Now 2.0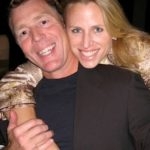 "Dr. Dana has given me solid tools to use to help me in my marriage. I love how Dr. Dana is so direct, she tells you like it is!!"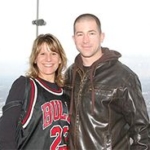 We have learned to sincerely love and laugh with each other, and to show each other exactly what we mean to one another every day. The best part is when we can catch that sparkle in each other's eye that shows how deeply in love we are, and remind us of the many wonderful reasons to stay married and work through these troubles together.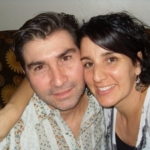 I felt stuck, at a dead end. Throughout our 17-year marriage, I had tried many times to get my husband to see a counselor but it was always a BIG NO. When I talked to him about the videos he was right away willing to sit down and watch them with me. We're now more of a couple rather than just parents. It's like we're boyfriend and girlfriend again.
What you get with the Strong Marriage Now System
A proven, step-by-step program, designed to help you regain the love, rekindle the passion and fix your marriage from your home without; the schedule juggling, the awkward drives to and from in person marriage counseling appointments and spending thousands of dollars on a therapist who has little to no track record of success.
The Strong Marriage Now System consists of 25 no-fluff coaching videos with Dr. Dana that are the equivalent of six months of one-on-one couples therapy. They can be completed and implemented in a little as 7 weeks with many couples noticing a positive shift within the first 30 days.
Even if only ONE spouse follows it.
This system focuses on a few critical principles, techniques and tools that when applied transform your relationship and marriage for the better.

They system includes:
25 coaching videos that teach you core relationship building skills and concepts so that will help you fall back in love, rekindle the passion and revive your marriage
23 eye opening exercises that can help you solve long-standing problems

, feel more connected

and heal your marriage
Simple, practical and easy to take steps you execute each and every week to get your marriage back on track.
Definitive personal "To-Do's" and Commitments that can get you results right away.
Bonus Materials
How To Get Your Partner Checked Back In
Two video package to get your spouse checked back in and committed to working on your marriage with you. If you feel like you're the only one trying to make this thing work, you need this solution.
Separation Done Right
A separation can actually save a marriage but ONLY if it's done right. Dr. Dana walks you through critical guidelines and techniques that need to be followed in order to have any chance of a separation succeeding. If you are currently separate OR are considering separating this coaching should not be missed.
How To Stop The Divorce
If your spouse has already filed for divorce, it doesn't mean there's no hope. Believe it or not, there are steps you can take to get your spouse to pause and begin to work on the marriage with you. Dr. Dana reveals everything you need to know this series.
Surviving An Affair
Yes, it is possible. While certainly the most extreme situation there is hope. Marriages cannot only survive an affair but they can also thrive after. Dr. Dana has assisted many couples get through this extremely difficult circumstance.
Dr. Dana Q&As
More than 40 searchable video recordings where Dr. Dana has answered questions from prior couple customers many of which were just like you.
Here's What I Want You To Do Next
Save $2475.00 and purchase the proven Strong Marriage Now system now.
The average cost of marriage counseling is $150 per hour.
Most counselors offer 90-minute sessions which amounts to $225.00 per counseling session.
Couples who participate in counseling complete an average of 12 sessions.
12 X $225.00 = $2700.00
For the price of a single in person marriage counseling session, $225.00, you'll get Instant Access to Dr. Dana's complete online marriage coaching program.

Strong Marriage Now 2.0

How To Get Your Partner Checked Back In

Separation Done Right

How To Stop the Divorce

Surviving An Affair

Dr. Dana Q&As