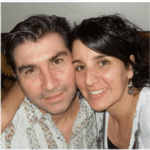 "I felt stuck, at a dead end. Throughout our 18-year marriage, I had tried many times to get my husband to see a counselor, but it was always a BIG NO. We weren't going to get a divorce but I felt like our marriage could be a lot better. When I talked to him about the videos, he was right away willing to sit down and watch them with me.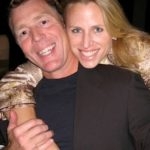 "Dr. Dana has given me solid tools to use to help me in my marriage. I love how Dr. Dana is so direct, she tells you like it is!!

And guys can totally relate to her too.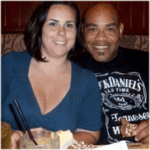 "I am so happy we found the StrongMarriageNow System. Prior to this, we were fighting a lot and on the verge of separation. We already see a big difference. My husband, James, and I both think the program is great. It has definitely helped us out. I love how Dr. Dana asked us tell each other how awesome we are everyday. It seems silly, corny even, but it feels nice waking up to a phone call or even a text stating how great I am. My husband James, like most men, loves praise. The System is easy to follow. Dr. Dana is great at coming across like she is in the room with you. It feels like a real one-on-one session. We can't thank you enough for helping us!"