Save Your Marriage Today Even If You're The
Only One Working On IT!*
The StrongMarriageNow System is an innovative alternative to counseling
that will help you get back on track.
How To Fix Your Marriage

Ac suspendisse sit at sit eu sit sed molestie quam fames eleifend diam amet cursus volutpat.

Dui non ullamcorper congue venenatis tellus scelerisque egestas suspendisse.

Adipiscing viverra sed parturient ac duis quis ac arcu integer id at facilisi pellentesque.

Massa leo in laoreet augue vel at turpis et, varius sed lectus egestas duis hendrerit.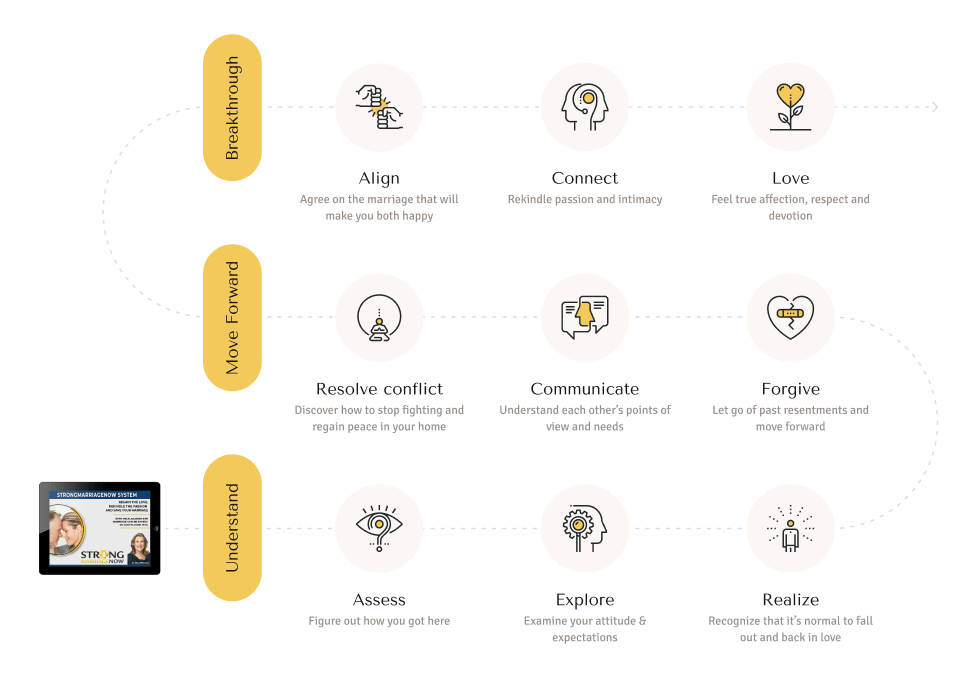 ---
© 2022 by Strong Marraiage Now. All rights reserved.