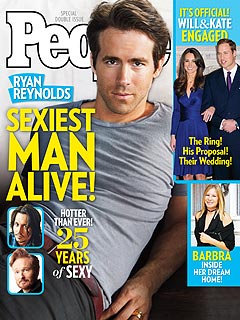 Ryan Reynolds on the cover of People
courtesy of People Magazine
I'm sure you've seen the November 29, 2010 People magazine issue "The Sexiest Men Alive." Do you want to know what really makes these men sexy and what traits are irresistible to women? Surprisingly enough, it's not their dreamy eyes, cut abs and hot butts. Check out our new blog page:
Learn What Really Makes a Man Sexy
You might be surprised!