Strong Marriage Now System
Online Video Marriage Counseling Solution so you can regain the love, rekindle the passion and save your marriage.


Description
The Strong Marriage Now system is an innovative alternative to in person counseling that is done completely online and will help you get your marriage back on track.
This proven, step-by-step program, designed to help you regain the love, rekindle the passion and fix your marriage from your home without; the schedule juggling, the awkward drives to and from in person marriage counseling appointments and spending thousands of dollars on a therapist who has little to no track record of success.
The Strong Marriage Now System consists of 25 no-fluff coaching videos with Dr. Dana that are the equivalent of six months of one-on-one couples therapy. They can be completed and implemented in a little as 7 weeks with many couples noticing a positive shift within the first 30 days.
Even if only ONE spouse follows it.
This system focuses on a few critical principles, techniques and tools that when applied transform your relationship and marriage for the better.
About Dr. Dana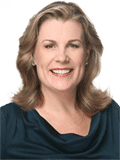 Dr. Dana Fillmore, Psy.D.
Dr. Dana Fillmore has helped thousands of couples in her practice of more than 25 years and on her website, StrongMarriageNow for more than 10 years and has made many TV and radio appearances including the Steve Harvey Show and more.
Trustpilot reviews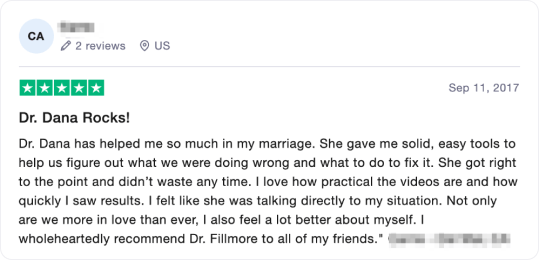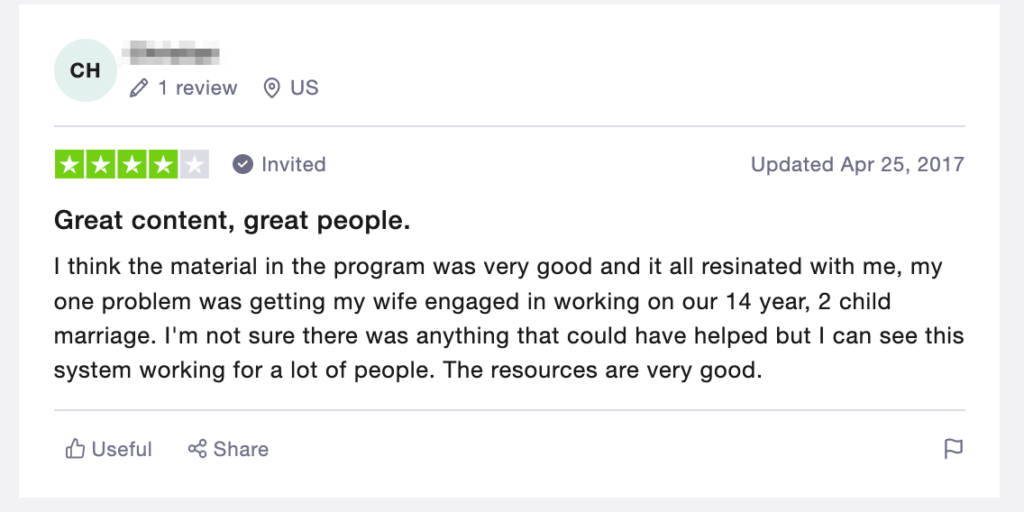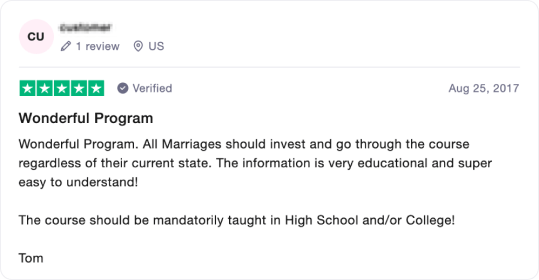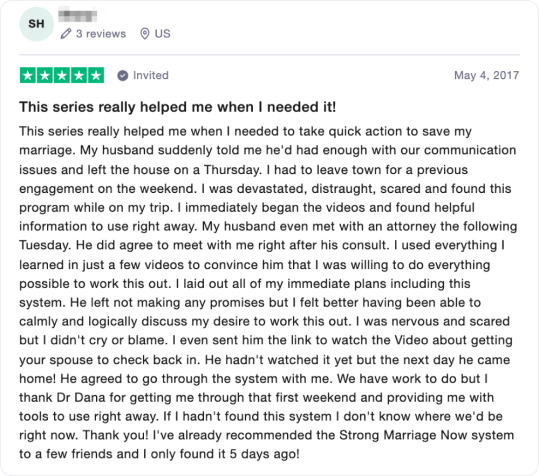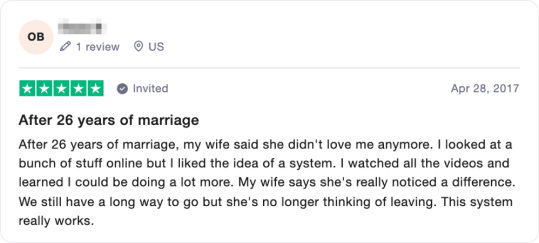 Testimonials
We Know We're Going To Be Okay Thanks To Dr. Dana*
Matt & Angie – Monrovia, CA
Thanks For Helping Us Get On The Same Page Around Our Sex Life*
Robyn & Dave – La Jolla, CA
Dr. Dana Helped Us End The Parenting Tension.*
Victor & Lisa – San Diego, CA
Thank you! Now, I can be graceful instead of angry and communicate with my husband.*
Kathleen W – La Jolla, CA
Spending Time Together and Bonding Has Really Helped*
Miles and Beth – San Diego, CA
Thanks for Improving My Marriage!*
My wife said "That's The Nicest Thing I've Seen in 33 Years."
Bill M, Boca Raton, FL
Dr. Dana's Relationship Advice Really Helped*
It was a great alternative to premarital counseling"

– Travis and Christine, Mission Valley, CA
Dr. Dana – I Love What You're Doing
Gary M – San Diego, CA
Strong Marriage Now Bonus Materials
How To Get Your Partner Checked Back In
Two video package to get your spouse checked back in and committed to working on your marriage with you. If you feel like you're the only one trying to make this thing work, you need this solution.
Dr. Dana Q&As
More than 40 searchable video recordings where Dr. Dana has answered questions from prior couple customers many of which were just like you.